Home

>

Abode Laundry Soaker - 1kg High Performance
ABOUT THE BRAND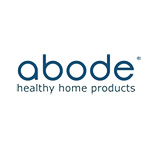 This Australian made natural cleaning products range is as affordable as it is safe. Save even more by choosing 5 litre & 5kg bulk options in the most popular products. Please note our weight limit means a maximum of 2 bulk products per order can be added.
Goes Well With
Remove dirt, limescale and odours from your washing...
UPLOAD YOUR OWN PHOTOS TO EARN ECO REWARD POINTS
---
Read 10 customer review(s)
Reviewed by Rebecca / (Posted on 1/10/2019)

Would highly recommend this. Have tried other natural soakers and stain removers in the past and often found that there was always some left in the dispenser but I have never had that problem with this one. I do agree that a scoop in the product to measure it out would be very handy.

Reviewed by Tracy / (Posted on 18/01/2019)

Works really well, gets the stains out of white golf shirts easily

Reviewed by Jane / (Posted on 24/07/2018)

I really like this soak, it seems to do the job - wish the company would put cup/spoon measures on the tub as I don't know how much 75g is and may be using too much or too little. I would like to see it in 2 or 3kg tubs...halfway between the 1 and the 5. I go through the 1kg very quickly and so it's not very economical for me. I will continue to buy though....thanks.

Reviewed by bridget Anderson / (Posted on 11/04/2018)

I find it lifts most stains out of my toddlers clothes but not all completely but generally happy with the product and knowing it is a more natural option makes me happy

Reviewed by eugenie lee / (Posted on 10/04/2018)

I'm extremely happy with the Abode Laundry Soaker! I've read so many good reviews so I had a high expectation. Well, the result was even better than I had expected, it got rid of stubborn stains that were 5 years old!! I'll definitely recommend this product to all my friends.

Reviewed by Cheryl Hubbard / (Posted on 10/04/2018)

As with all of the Abode products this is fantastic. Have only used twice but the clothes came out clean and white

Reviewed by Rebecca Kleid / (Posted on 10/04/2018)

I had a grass stain on a very delicate dress of my daughters - I mixed up a little paste, rubbed it in, put it in the wash and viola! Stain gone, I was most impressed!

Reviewed by Sarah Eatwell / (Posted on 10/04/2018)

Great product. Would like it if it came in a bigger size <EOL>Shop Naturally note: it does come in a 5kg bucket

Reviewed by Joanne Mallett / (Posted on 10/04/2018)

This is a wonderful natural laundry soaker. I am so happy that Abode now provides this.

Reviewed by Kate Bart / (Posted on 10/04/2018)

excellent....gentle..yet powerful. My daughters have sensitive skin and this powder doesnt cause irritations. <EOL>
---
Most Recent Blogs
Natural Carpet Cleaning

The best way to clean the carpet in your home naturally Use a vacuum cleaner with a motorised head Use a vacuum cleaner with a Hepa Filter Be thorough - go over a small area and concentrate on it until...

Feature: We compare the two Abode Laundry Soakers

Formulated by Naturopath, author of Healthy Home, Healthy Family and head of a building biology school Nicole Bijlsma, Abode Cleaning Products are the most affordable, natural and safe natural cleaning products made in Australia. They're our #1 seller and when...

What's the difference between Top Loader and Front Loader laundry powder and liquid?

Whether we're talking about natural cleaning products here or mainstream chemical based products, the answer to this question is the same, and it's one we get asked a lot. What is the difference between a Top Loader and a Front...