Home

>

Mukti Tinted Moisturiser with Sunscreen SPF15 - 50ml
ABOUT THE BRAND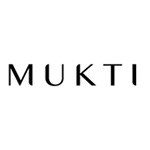 Mutki Organics is one of Australia's premier certified organic skin care brands. From the thoughtful packaging in miron glass to assist in the preservative process through to the active botanical ingredients in their products, quality and performance go hand in hand with this brand.
UPLOAD YOUR OWN PHOTOS TO EARN ECO REWARD POINTS
---
Read 7 customer review(s)
Reviewed by Sandra / (Posted on 11/04/2018)

Love the tinted moisturiser, light, non-greasy, with the tint giving just enough coverage to reduce the redness of my skin and does no aggravate my dermatitis. Love that I don't have to apply a moisturiser, sunscreen and correcting cream - its all n one bottle.

Reviewed by Hannah / (Posted on 11/04/2018)

I didn't like this product at all. I did a lot of searching to find it - in terms of ingredients it is excellent, however I hated the way it felt on my skin. It felt sticky and didn't spread very well. Disappointing from such a great brand. <EOL>Shop Naturally note: please contact us with the batch number and we will speak to Mukti about this. It's not an issue we have ever had.

Reviewed by Mr. selina bryan / (Posted on 11/04/2018)

Fantastic product. Not only sun protection, but great on my sensitive skin. Love the added tint also

Reviewed by Jenny Tisdell / (Posted on 11/04/2018)

I bought this as a sample. I was disappointed with the coverage. It seemed to stick in an area of my face and didn't spread across. The smell was off putting. I don't want the artificial smell from products using chemicals but this wasn't very nice. I only used it once even though there was enough left for another application.

Reviewed by Melek / (Posted on 11/04/2018)

LOVE THIS!! Although the coverage isn't enough, i don't mind it at all! my skin feels beautiful and flawless once applied and lasts for a long time. i have tried so many natural tinted moisturisers but mutki has done the job! also, worth the price.

Reviewed by Jade / (Posted on 11/04/2018)

Great product! Non greasy, easy to apply, good colour that blends well.

Reviewed by Selina / (Posted on 11/04/2018)

Fantastic, great coverage, light weight & I have never had a reaction with it as I have very sensitive skin.
---
Most Recent Blogs
We compare natural sunscreen for the body and face

As summer approaches and you start to investigate whether you need a dedicated sunscreen for your face as well as your body, this handy guide will help you choose the products that are right for you. Since natural & mineral sunscreen generally...

Your guide to the best dedicated natural face sunscreen

I often get asked whether it's worth the trouble of owning a dedicated natural sunscreen for the face. If you own a dedicated moisturiser for your face and body, then the answer to this question is most definitely YES. Natural...