Home

>

doTERRA Lavender Essential Oil - 15ml
ABOUT THE BRAND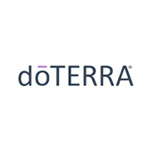 As an authorised doTERRA Australia online stockist, we carry the majority of their essential oils available in Australia in our own warehouse ready to ship quickly with the rest of your natural products. A range of wholesale kits and packs are also available with significant savings, giving you 25% off the price of your future oils.
UPLOAD YOUR OWN PHOTOS TO EARN ECO REWARD POINTS
---
Read 11 customer review(s)
Reviewed by Jenan / (Posted on 6/03/2019)

This would be my favourite oil I use it for everything in the washing, as a rub, in the diffuser in a roller you name it so absolutely calming and beautiful.

Reviewed by Anya / (Posted on 2/01/2019)

A gorgeous fresh natural scent, no artificial chemical smell. I use it to make my own antibacterial wipes, guests comment on the lovely scent, add a couple of drops to woolen dryer balls and get soft scented towels.

Reviewed by Darra / (Posted on 10/04/2018)

Nice smelling lavender. I like to mix this with lemon and peppermint to fight hay fever.

Reviewed by Jack / (Posted on 10/04/2018)

THE Best quality Aroma Oils, bar none awesome to use any of these do-terra products. A little different from what you may be used to ? thats because this is the benchmark.

Reviewed by fiona mitchell / (Posted on 10/04/2018)

excellent product-good quality lavender and a big enough bottle,use it for all skin troubles and inhaling,in the bath and diffuser.the go-to oil

Reviewed by Alissa Vandertang / (Posted on 10/04/2018)

Great quality oil delivered quickly.

Reviewed by wai chong / (Posted on 10/04/2018)

Lovely product!

Reviewed by KarissaJM / (Posted on 10/04/2018)

Have used the lavender oil for water flavouring (awesome change to plain water)- and to make Lavender Panna Cotta (holy cow it was AMAZING). It also makes for a great chocolate flavouring!

Reviewed by Ana / (Posted on 10/04/2018)

I make my own blend with Lavender, Balance and FCO (fractionated coconut oil) in a roller bottle. This keeps me relaxed & stress-free during a very busy day. Smells great, and I'm always getting asked what "perfume" I'm wearing. I put a few drops of Lavender in my shampoo & conditioner bottles for deep a condition & shine and I drop in my mascara to promote lash growth and to extend the life of my mascara.

Reviewed by Jan Carroll / (Posted on 10/04/2018)

Bought for a friend so haven't experienced it yet

Reviewed by Gabriela Garcia / (Posted on 10/04/2018)

I love lavender for it's calming qualities - Great for bedtime. A little goes a long way so don't overdo the drops as it's quite potent but, so lush.
---
Most Recent Blogs