Home

>

doTERRA Easy Air Essential Oil Respiratory Blend 15ml
Deadline for pre-Christmas order dispatch is 10am 18th Dec AEST. Order as early as possible to avoid courier delays.
ABOUT THE BRAND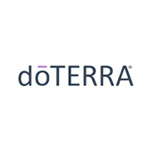 As an authorised doTERRA Australia online stockist, we carry the majority of their essential oils available in Australia in our own warehouse ready to ship quickly with the rest of your natural products. A range of wholesale kits and packs are also available with significant savings, giving you 25% off the price of your future oils.
UPLOAD YOUR OWN PHOTOS TO EARN ECO REWARD POINTS
---
Read 30 customer review(s)
Reviewed by Daria / (Posted on 7/11/2020)

My daughter (3.5yo) started developing cold symptoms, I used this oil in a massage blend (just mixed a few drops in almond oil), rubbed it on her back, chest and sides of nose. Worked really well in relieving the symptoms

Reviewed by Judy / (Posted on 26/02/2019)

Beautiful product filled the whole house with its wonderful smell and it really does help you to breathe easier as well.

Reviewed by Renee / (Posted on 24/07/2018)

This one is diffused in our house every day or two at least. We really just love the smell so knowing it is helping our wellbeing is just a bonus!

Reviewed by Emma Thrussell / (Posted on 11/04/2018)

A mild, sweet smelling respiratory blend.

Reviewed by Amy / (Posted on 10/04/2018)

Lovely smell, definitely feel the benefits using it in the diffuser.

Reviewed by Kate / (Posted on 10/04/2018)

This oil has been so effective in just a couple of days for seasonal allergies/congestion. Really well wrapped so leakage in shipping

Reviewed by Andrea Delforce / (Posted on 10/04/2018)

This is a wonderful oil that we use for our daughter as she is an asthmatic and it works wonders.

Reviewed by Dalia Napier / (Posted on 10/04/2018)

I have used doTERRA Respiratory Blend before and find that this is the blend I usually go back to

Reviewed by Darra / (Posted on 10/04/2018)

We suffer from hay fever, and this is one of our faveourite oils to combat it.

Reviewed by sally / (Posted on 10/04/2018)

great product for winter sniffles,really fast online service,will use your site again

Reviewed by Ryah Perkiss / (Posted on 10/04/2018)

I love this product especially for when the children have head colds/coughs/runny nose. I'm straight onto this oil - putting a couple of drops on their comforters and diffusing the oil in their rooms at night. It definitely helps them get a better nights sleep.

Reviewed by Sigrid / (Posted on 10/04/2018)

I can't say I'm particularly fond of the scent itself, but it does work. It is strong so if my littlies are around I have my vapouriser on the intermittent setting.

Reviewed by Belinda Tapper / (Posted on 10/04/2018)

Great for my son with his cold. Fast postage.

Reviewed by Judy R / (Posted on 10/04/2018)

I've been using this oil in my diffuser at night while watching tv. My Husband has had great benefit from it while getting over a cough. Beautiful product. Thoroughly recommend this oil.

Reviewed by Marjorie Lehmann / (Posted on 10/04/2018)

Helps me sleep when I have hay fever so I can breath easier and makes me feel more comfortable.

Reviewed by Margaret-Rose Stringer / (Posted on 10/04/2018)

This is not only nice-smelling stuff, but could well be improving my wheezing at night. Not sure: only my cat knows ! <EOL>But seriously, I am enjoying the nigtly mist very much; and I do believe myself the better for it !

Reviewed by gary quirk / (Posted on 10/04/2018)

Helped with the my cold and sleep to naturally heal.

Reviewed by Lyndsey De Frenza / (Posted on 10/04/2018)

My son has had a cold and I used this in a homemade chest rub and it's great!!

Reviewed by Alexandra Blake / (Posted on 10/04/2018)

The website was so easy to navigate, service was great, I received the product quickly and the oil has been fantastic. Highly recommend.

Reviewed by Rebecca / (Posted on 10/04/2018)

This is a great blend and I'm finding it helpful to vaporise it overnight, particularly if I've been exposed to allergens during the day. It seems to be minimising my sinus problems, so I'm looking forward to seeing how it performs in the longer term.

Reviewed by Ellen Tang / (Posted on 10/04/2018)

amazing smell!

Reviewed by wai lee chong / (Posted on 10/04/2018)

Beautiful product !

Reviewed by Hayley Brebner / (Posted on 10/04/2018)

This essential oil smells amazing and refreshing. I especially love to use it daily in the ultrasonic vaporiser during cold and flu season.

Reviewed by Emma Haywood / (Posted on 10/04/2018)

Great product! Fast shipping and delivery! Very happy

Reviewed by Katy Bliss / (Posted on 10/04/2018)

My kids loving having this oil in their vaporisers at night, especially when they are beginning to get a cold.

Reviewed by Haylee Forsythe / (Posted on 10/04/2018)

I love this oil, it's lovely for use in cold & cough season, or for anxiety related breathing issues. It is expensive, but still, a beautiful product.

Reviewed by Muriel Garrod / (Posted on 10/04/2018)

Love this especially if you have a cold or not feeling well. It helps you breathe all through the night. Highly recommend it

Reviewed by Cathy Bigg / (Posted on 10/04/2018)

Great product. Helps everyone sleep at night. Not an over powering fragrance.

Reviewed by Christina Leggett / (Posted on 10/04/2018)

We use this beautiful blend at our Holistic Psychology practice Little Window. We use aromatherapy as we know that certain smells can help to calm and soothe the survival and primitive areas of the brain. We have found that children, adolescents, and families love the 'breathe easy' blend and we use it regularly during guided meditations. Thank you for this amazing product :)

Reviewed by Lesley Reid / (Posted on 10/04/2018)

Great Product great service Thanks