Home

>

doTERRA DigestZen Essential Oil Blend - 15ml
Deadline for pre-Christmas order dispatch is 10am 18th Dec AEST. Order as early as possible to avoid courier delays.
ABOUT THE BRAND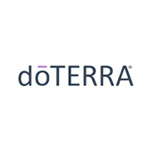 As an authorised doTERRA Australia online stockist, we carry the majority of their essential oils available in Australia in our own warehouse ready to ship quickly with the rest of your natural products. A range of wholesale kits and packs are also available with significant savings, giving you 25% off the price of your future oils.
UPLOAD YOUR OWN PHOTOS TO EARN ECO REWARD POINTS
---
Read 14 customer review(s)
Reviewed by Aleksandra / (Posted on 10/04/2018)

I used this oil with DoTerra Fractionated Coconut oil on my newborn to help with symptoms of gas/ cramps and colic. It was a lifesaver and I have been recommending it to mother's with similar issues ever since!

Reviewed by Jenine Eddy / (Posted on 10/04/2018)

My friend recommended this when I had a stomach virus. It works. Will be great to take on my travels.

Reviewed by Josie Codemo / (Posted on 10/04/2018)

This DigestZen oil is very soothing for any tummy problems-I mix it with the Wild Orange

Reviewed by Luisa Blecher / (Posted on 10/04/2018)

Such a great combination in this blend. I use a drop or two in my water bottle and it lasts for over 6L of water if you continue to fill it up before it becomes empty. It also makes me want to drink more water. I Have also been giving myself stomach massaged with a drop mixed with coconut oil and it's beautiful. I do think both ways have helped with digestion and stimulation, as well as calminitive effect.

Reviewed by Kelly / (Posted on 10/04/2018)

Love it!

Reviewed by Suzanne Keefe / (Posted on 10/04/2018)

I have found digestzen Essential oil to be very helpful for my indigestion & bloating & will keep using it.

Reviewed by vickie / (Posted on 10/04/2018)

This oil blend works really well on helping to release baby winds and adult's digestive problems. It isn't irritative to skins so it can be rubbed directly onto baby's tummy. Just a few drops will work for a whole day.

Reviewed by Amanda bigelow / (Posted on 10/04/2018)

It took a while to get here but now that I have it I have noticed some benefits in my digestion giving me relief in the night and during the day. Thankyou.

Reviewed by Beatrice Rogers / (Posted on 10/04/2018)

I find this product very helpful in relieving bloating, nausea and generally calming it down. Wonderful relief. This is the second product I have bought through Shop Naturally and on both occasions the delivery of the product was timely and reliable.

Reviewed by Liana / (Posted on 10/04/2018)

Applied topically over your stomach, this really does relieve bloating. I was amazed, and thankful.

Reviewed by mj pureza / (Posted on 10/04/2018)

So glad I discovered this product - I suffer from Ulcerative Colitis and IBS and I find these really settles down my symptoms. It helps soothe any discomfort, or digestive issues. <EOL> <EOL>I use it topically, and it does have a strong smell that I quite like (the anise oil). My work colleagues do notice when I'm wearing it so something to keep in mind. <EOL> <EOL>It also worked wonders on my friend's hayfever symptoms - she tried telfast/over-the-counter-meds but nothing worked. As soon as she dabbed some oil on her face, her congestion cleared up and was gone all day. <EOL> <EOL>Great stuff, I don't leave the house without it.

Reviewed by Chrissy / (Posted on 10/04/2018)

This is a very good product, definitely helps with digestive issues, used both internally and topically.

Reviewed by Jessie Reimers / (Posted on 10/04/2018)

I absolutely love this blend. It has done amazing things for my Digestion. No more bloating and pain, I use it both topically and a drop in water about half an hour before meals. I'm so blessed to have this in my life, honestly. When my son had food poisoning we used it on him and with in 15 minutes colour went back in his cheeks and he stopped pooping everywhere.

Reviewed by Renee Bell / (Posted on 10/04/2018)

Love this blend so much! It has really helped ease bloating after meals and I love the smell of it - so soothing! I will definitely be continuing to use this product.