Home

>

Crystal Body Deodorant Spray Chamomile & Green Tea 118ml
ABOUT THE BRAND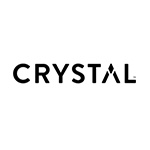 UPLOAD YOUR OWN PHOTOS TO EARN ECO REWARD POINTS
---
Read 13 customer review(s)
Reviewed by Carmela / (Posted on 1/06/2020)

I love this deodorant particularly the lovely "smell" of it. I've used it for years now and can recommend it.

Reviewed by Tamsin / (Posted on 26/12/2018)

I couldn't believe that this deodorant actually works! It smells really lovely and keeps you feeling fresh throughout the day. I highly recommend as I have tried so many that haven't worked.

Reviewed by Sara Wade / (Posted on 10/04/2018)

I first came across this product a couple of years back at a health spa. I was skeptical at first as most of the natural deodorants I had previously tried did absolutely nothing. I was initially lured in by the relaxing smell of chamomile and green tea and then having tested it out on a 40 degree day...I was impressed! It has a wonderful full, long lasting coverage! My last purchase I bought 3 ... I am adding them to Christmas stockings because I care about my family!

Reviewed by Anna / (Posted on 10/04/2018)

Lovely light and fresh deodorant that lasts all day. <EOL>Not sticky at all.

Reviewed by Sharon Hagan / (Posted on 10/04/2018)

Love this product.

Reviewed by Lyn Emmerson / (Posted on 10/04/2018)

I love this deodorant. I have very sensitive skin, especially under my arms, so I have to be careful with deodorants, but this works a treat. Beautiful.

Reviewed by Lyndell Evans / (Posted on 10/04/2018)

I usually only use the non scented one as I have such sensitive skin - what a relief to have no reaction at all and the scent is so fresh... will definitely buy this again

Reviewed by Tallinn Manzanilla / (Posted on 10/04/2018)

Great product

Reviewed by Milva / (Posted on 10/04/2018)

I've been using the Crystal Body Chamomile and Green Tea deodorant for a few years now and love it. It has a lovely soft fragrance-not overpowering, and gets you through everything short of an intense workout without fail. I prefer the roll-on though and wish it would come back in stock. I'll never go back to supermarket brand anti-perspirants!

Reviewed by Stephanie Muller / (Posted on 10/04/2018)

Perfect for my daughter who has had a reaction to off the shelf deodorants, she loves this product.

Reviewed by Shane & Kelly-marie Rodgers / (Posted on 10/04/2018)

My wife loves this product, she uses the Lavender & White Tea Roll on first, then she applys this spray.

Reviewed by Christine Jacobs / (Posted on 10/04/2018)

I haven't been able to use deodorant for over a year due to my skin becoming more sensitive. Even deodorants for sensitive skin made me itch within minutes of using them. This deodorant smells lovely and doesn't irritate my skin at all. I'm loving it :)

Reviewed by Sonia Caldwell / (Posted on 10/04/2018)

We highly recommend this product we have been using it for over 12 months, no more white sticky underarms or itchy rashes from conventional antiperspirants. Soft on skin with a soft scent. Highly recommended,.