Home

>

Camelbak Eddy Water Bottle - BPA Free Tritan Plastic - 1 litre Charcoal
ABOUT THE BRAND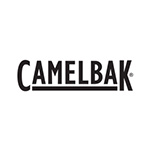 UPLOAD YOUR OWN PHOTOS TO EARN ECO REWARD POINTS
---
Read 6 customer review(s)
Reviewed by Carmella Mattie / (Posted on 10/04/2018)

I love camelbak! I also loved that shop naturally stocked all the colours. My kids are drinking their water now. Great lifetime hassle free warranty and shop naturally ships fast and also had the best pricing in camelbak products. Very pleased!

Reviewed by Sarah-Jane Herbert / (Posted on 10/04/2018)

Fantastic, quick and easy to order and I love these bottles for ensuring I get my intake of water every day - thank you

Reviewed by Talya Saada / (Posted on 10/04/2018)

The camelback water bottle is a great size and easy to hold with one hand or one finger. Bite one way valve is easy to take a couple of big gulps quickly on the go.

Reviewed by Mr. Marcus Bovey / (Posted on 10/04/2018)

I LOVE this bottle! I'm a cleaner by trade and drink over a litre of fluids a day, and this is so easy to drink from! Previously I would buy 1Lt bottles of spring water and top them up from the tap, but was worried about the harmful chemicals from using those bottles over and over! Now I stay re-hydrated with no risk!!

Reviewed by Ms. Bridie Wetzel / (Posted on 10/04/2018)

Great drinking bottle! Ensures I am drinking at least one litre a day of water! Quality product and service!

Reviewed by Natasha King / (Posted on 10/04/2018)

Easy to carry size, love the non spill straw but find it a small nuisance to drink from as the straw has to be bitten for the water to be come up. <EOL>Shop Naturally note: the Eddy bottles all come with a bite valve, this is what makes them spill proof. For a simple screw lid, try the Chute series.