Home

>

Camelbak Chute Mag Water Bottle - 1 litre Charcoal
ABOUT THE BRAND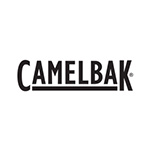 UPLOAD YOUR OWN PHOTOS TO EARN ECO REWARD POINTS
---
Read 7 customer review(s)
Reviewed by NATALIE Davis / (Posted on 10/04/2018)

Fantastic - So glad I spent the money and bought one for the whole family and one for my son to take to school <EOL>Can see exactly how much water he has drunk during the day

Reviewed by Rachel McCarthy / (Posted on 10/04/2018)

I love it! It is waterproof and has never leaked in my handbag. It's also very durable and I drop it all the time and it is still fine :) <EOL>

Reviewed by GARETH COOK / (Posted on 10/04/2018)

The Camelbak Chute water bottle is an excellent choice - durable, secure, safe to store water in and aesthetically pleasing. I work in the mining industry & this is the second one I've purchased as I needed two and they are the best water bottles I've owned & I've had many over the years. I chose ShopNaturally for their competitive prices and excellent customer service. The product was well packed and arrived as promised with regular tracking updates - I wouldn't bother shopping anywhere else.

Reviewed by Shaun / (Posted on 10/04/2018)

I fill it up twice and then I know I have drunk 2 litres of water. It never leaks and it's lightweight and easy to drink from.

Reviewed by Georgia Watson / (Posted on 10/04/2018)

Great product so far. A bit tricky to get the lid to sit in it's little holder when drinking but not a big problem. Hubby is pretty hard on it and it's standing up to the test.

Reviewed by Sophie / (Posted on 10/04/2018)

Great drink bottle, easy to store, and for a workplace or school that requires transparent bottles, this is perfect. <EOL>One small problem with the lid and connector is that is can bump into your face as your drinking. I'm hoping the connector will stretch a bit after time allowing the lid to fall back a bit further.

Reviewed by Fred Jones / (Posted on 10/04/2018)

Big enough for the work site and the lid is really easy to get on and off. Good quality. Would recommend to others.