Home

>

Amazing Oils Magnesium Moisturiser - 100g
ABOUT THE BRAND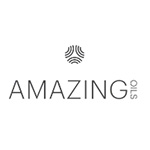 This Australian company produce a range of TGA listed magnesium products including magnesium oil, flakes, gel and moisturisers.
UPLOAD YOUR OWN PHOTOS TO EARN ECO REWARD POINTS
---
Read 9 customer review(s)
Reviewed by Paul / (Posted on 9/10/2020)

I love this moisturizer it gives my face a glowing look to it and the delivery and is fast.

Reviewed by Dean / (Posted on 6/10/2020)

I feel this cream firms up my skin possibly removing wrinkles. It's very hard to evaluate. Magnesium chloride is of course a salt. When i first put it on my face feels like it's burning a little bit. Does it do anything beneficial, I'm yet to form a conclusion.

Reviewed by Debbie / (Posted on 9/05/2019)

Absolutely love this product..leaves my skin soft, smooth and well hydrated..a little goes a long way..have used this product for 5+ years and it is amazing.

Reviewed by Susan / (Posted on 28/10/2018)

Irritated my face but okay on body

Reviewed by Cait Milicic / (Posted on 10/04/2018)

I found this creams texture lovely and it did dusk in well but for my skin I found it left a texture on the skin which annoyed me! Having said that, it only annoyed me on my hands from applying it so was able to wash that off! Otherwise a good product.51

Reviewed by Tania Noble / (Posted on 10/04/2018)

Loving the Amazing Oils Magnesium cream. I'm a recent convert to the benefits of magnesium creams to aid sleep and cramping. This moisturiser feels amazing on my skin- l use it as part of my nightime regime. A little product goes a long way. It's absorbed easily and my skin feels rehydrated and smoother. I have sensitive skin but have had no issues/reactions to this product. A winner!

Reviewed by Joanne / (Posted on 10/04/2018)

Beautiful cream. My skin is sensitive and was terribly dry. This cream has made my skin beautiful and soft. Absolutely love it!

Reviewed by Brenda / (Posted on 10/04/2018)

Not sure on this one, I think my skin is improving but will need more time...

Reviewed by Samantha Hirtes / (Posted on 10/04/2018)

I love this Moisturiser!! Goes on slightly oily but within seconds my faces has absorbed all of the goodness leaving it soft and hydrated. Will definitely be purchasing again!
---
Most Recent Blogs