Home

>

Amazing Oils Magnesium Gel Roll-on - 60ml
ABOUT THE BRAND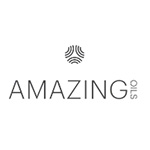 This Australian company produce a range of TGA listed magnesium products including magnesium oil, flakes, gel and moisturisers.
UPLOAD YOUR OWN PHOTOS TO EARN ECO REWARD POINTS
---
Read 7 customer review(s)
Reviewed by Alexander / (Posted on 28/09/2018)

I've had trouble with the soles of my feet aching at night. So I've started using this just before bed and it honestly makes going to sleep a whole lot easier!

Reviewed by Paul Cooper / (Posted on 10/04/2018)

l used this today and it goes on really well l will be buying another later on and its easy to apply.

Reviewed by Aimee / (Posted on 10/04/2018)

This product changed my life! I had a lot of trouble with muscle spasms and was quite senseative to the Magnesium oil sprays. But this roll on is amazing. I have recommended it to my friends and family. Worth the money. Lasts for ages.

Reviewed by Anna Fouche / (Posted on 10/04/2018)

Works so well, I've been putting it on my temples for my tension headaches & they dissapear for a good hour to an hour and a half, relieves the soreness in my muscles & varicose viens, must rub product in otherwise it leaves a visible residue, highly recommend

Reviewed by Kelly Fox / (Posted on 10/04/2018)

I bought this as a muscle relaxant, which of course it does, but was pleasantly surprised at how effective it is as a deodorant! Fantastic!

Reviewed by Stettson Jupp / (Posted on 10/04/2018)

Very easy to apply. Good product. Great services

Reviewed by Mara MacLaughlin / (Posted on 10/04/2018)

What a great product. I suffer from muscle cramps and aches regularly and have found this product very useful. Easy to apply and no upset stomach from taking magnesium orally. Would highly recommend.