Home

>

Amazing Oils Magnesium Daily Bath Flakes - 800g
ABOUT THE BRAND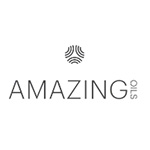 This Australian company produce a range of TGA listed magnesium products including magnesium oil, flakes, gel and moisturisers.
UPLOAD YOUR OWN PHOTOS TO EARN ECO REWARD POINTS
---
Read 6 customer review(s)
Reviewed by Cassandra / (Posted on 22/04/2020)

I absolutely love these bath flakes for when I'm feeling sore or just a bit crook! I love having a large bag size, it lasts a while for me and I put a lot in each bath!! haha
I also love that it's unscented so I can mix in my own essential oils to suit my mood :)

Reviewed by Jenan / (Posted on 6/03/2019)

A great product that really works and the best part is.. a little goes a long way.

Reviewed by Shelly / (Posted on 24/01/2019)

These are lovely, I always feel wonderful after a bath and my feet are so soft after soaking them in a foot bath.

Reviewed by Sara / (Posted on 6/09/2018)

I have loved these magnesium flakes for a long time. They're great for a soak in the bath tub, specially when trying to unwind after chasing my busy toddler about!

Reviewed by Emma peters / (Posted on 31/08/2018)

I use these for making homemade bath salts as presents and they are great for giving the kids bathes a boost if theyre not 100%. Havn't had a chance to try them yet but as soon as i get time for a bath! :)

Reviewed by Hana / (Posted on 10/04/2018)

I love this product. I use magnesium baths at least once a week to relax mentally, physically and to relieve minor skin irritations. Add a few drops of essential oils and this is a treat for any night of the week!