Home

>

Abode Natural Floor Cleaner - 750ml Lavender & Eucalyptus
Deadline for pre-Christmas order dispatch is 10am 18th Dec AEST. Order as early as possible to avoid courier delays.
ABOUT THE BRAND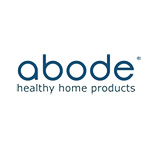 This Australian made natural cleaning products range is as affordable as it is safe. Save even more by choosing 5 litre & 5kg bulk options in the most popular products. Please note our weight limit means a maximum of 2 bulk products per order can be added.
UPLOAD YOUR OWN PHOTOS TO EARN ECO REWARD POINTS
---
Read 11 customer review(s)
Reviewed by Natalie / (Posted on 16/09/2018)

Seems to work OK, pleasant smell that disappears quickly after use.

Reviewed by Jenny Manning / (Posted on 10/04/2018)

I am very impressed with the Abode Natiral Floor Cleaner. I was amazed at the ease the marks and stains were removed from my tiles. Abode makes my life so much easier! Love the Lavender and Eucalyptus 😃 Two of my favourites!

Reviewed by Natalie soleau / (Posted on 10/04/2018)

Cleans floors really well, subtle fresh smell too

Reviewed by Carolyn Mcneilly / (Posted on 10/04/2018)

Love the product, cleans great and love the lavender smel

Reviewed by Mrs D Butwell / (Posted on 10/04/2018)

This is such a great product. Cleans my floors without leaving a residue behind. Definitely recommend it.

Reviewed by Nicky Coates / (Posted on 10/04/2018)

great product!! You only need a such a small amount works well

Reviewed by Lia Halsall / (Posted on 10/04/2018)

I've just purchased this for the first time but having used this brand for many years have complete faith in it effectiveness.

Reviewed by Kim Pasquelin / (Posted on 10/04/2018)

Very good cleaner leaving house smelling fresh. Does not leave sticky residue like others I have used.

Reviewed by Edwina Scerri / (Posted on 10/04/2018)

The lavender floor cleaner gets rid of floor dirt and leaves no residue. It also smells so good with lavender oil and I feel confident in my floors being clean and non-toxic!

Reviewed by Keren Grant / (Posted on 10/04/2018)

A fantastic product! Cleans like a dream!. I also used it to clean my stove as suggested and it worked really well. No more coughing after using the nasty chemical oven and stove cleaners!

Reviewed by Jennifer Pickering / (Posted on 10/04/2018)

great floor cleaner and makes the house smell beautiful!!