Home

>

Abode Natural Dishwashing Liquid - 5L Lavender & Mint
ABOUT THE BRAND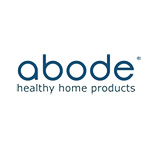 This Australian made natural cleaning products range is as affordable as it is safe. Save even more by choosing 5 litre & 5kg bulk options in the most popular products. Please note our weight limit means a maximum of 2 bulk products per order can be added.
UPLOAD YOUR OWN PHOTOS TO EARN ECO REWARD POINTS
---
Read 25 customer review(s)
Reviewed by Grace / (Posted on 10/04/2018)

Cleans well and smells great. May have to use a bit more than mainstream product but this value pack makes it affordable.

Reviewed by Alison Heffernan / (Posted on 10/04/2018)

I really like this dishwashing detergent. It has a lovely, fresh and minty smell and the bulk pack is great. I like that I can keep refilling the smaller bottle and therefore reduce waste and save some money. The bubbles don't last super long, but they do last longer than some of the other natural detergents I have tried. I haven't noticed any streaks etc. once the dishes have dried.

Reviewed by Miranda Lamattina / (Posted on 10/04/2018)

Fantastic product. Love the smell and still gets soapy enough to wash my dishes. And it goes a long way.

Reviewed by Lynne Bertalli / (Posted on 10/04/2018)

I just love the fresh mint & lavender fragrance and it really cleans the dishes beautifully. It is nice to be able to clean without harsh chemical in my home and the large bottle makes it so much more economical.

Reviewed by Dorina Garbayo / (Posted on 10/04/2018)

Love the smell of the product it gives the whole kitchen a clean fresh smell also leaves my dishes sparkling clean

Reviewed by Ruth Dunstan / (Posted on 10/04/2018)

Great product! Cleans well and smells nice. Makes it less of a chore to wash dishes.

Reviewed by Megan / (Posted on 10/04/2018)

Love this liquid! Washes my clothes really well, and the scent is great (not overpowering). Also uses a lot less than conventional liquids. Highly recommended

Reviewed by Alison Munro / (Posted on 10/04/2018)

I love this product, this is the second time I have bought the 5L bottle. It smells amazing and cleans dishes well. I have a lot of Abode products and am happy with all of them.

Reviewed by meryl eckart / (Posted on 10/04/2018)

leaves glasses sparklin

Reviewed by susan penningh / (Posted on 10/04/2018)

This is a great dishwashing liquid, washes the dishes really clean and smells lovely, no signs of my dermatitis coming back. will continue to buy this from now on. Love it.

Reviewed by Kym Bryce / (Posted on 10/04/2018)

washes well, just the right amount of suds, smells great

Reviewed by Mr. Frank Kennedy / (Posted on 10/04/2018)

Have a delightful smell and works very well.

Reviewed by Mrs. Judith Knight / (Posted on 10/04/2018)

A 5litre bottle has lasted us more than 9 months (usually 2-4 people in the house & no dishwasher)!!!! Makes it very economical for a lovely, nasty free dishwashing liquid.

Reviewed by Danielle / (Posted on 10/04/2018)

I LOVE this stuff! It works and smells divine.

Reviewed by Eva Light / (Posted on 10/04/2018)

Ok

Reviewed by Ruth Beckett / (Posted on 10/04/2018)

We wash our dishes in a plastic tub and use the water (provided it isn't too greasy) to water the shrubs near the house. I was really concerned about the salts in "eco" products from the supermarket, knowing the damage it could be causing to the soil and seeing how my plants were starting to look rather sick. This is the only product I am aware of that doesn't use salts in its mix. For that reason I want to make sure I never need to buy a supermarket dishwashing product so was really happy to see that this came in 5 litres. Thank you shopnaturally for stocking this. Please never stop as my plants are flourishing since changing to this product.

Reviewed by Mrs. Monica Matusik / (Posted on 10/04/2018)

After my husband was diagnosed with leukemia in 2013, we realised how important it is to have a chemical free home. Beautifully scented, this all-natural dishwashing liquid is gentle enough to use for all household cleaning purposes. My kids even use it as bubble bath! We buy it all year round.

Reviewed by Mr. David Shi / (Posted on 10/04/2018)

I bought this item a few times and plan to do so again when I have used up my orders. I'm happy with the fast delivery service ShopNaturally can achieve. I used to buy similar products from OAO which went bust recently. OAO had a lead time of a month! <EOL> <EOL>So well done SN!

Reviewed by Hatice Kocoglu / (Posted on 10/04/2018)

So glad i decided to purchase the bigger bottle. Works so well, cuts through grease, smells divine and doesnt dry out your hands.

Reviewed by Jules Galbraith / (Posted on 10/04/2018)

I love the abode products, they are good for the environment and they smell amazing!!

Reviewed by Monica Matusik / (Posted on 10/04/2018)

Excellent products. Washes exceptionally well, much better than supermarket dish liquid. Smells nice, too.

Reviewed by Gina - Shop Naturally Staff / (Posted on 10/04/2018)

I find it hard to ever go past this economical 5litre bottle of dishwashing liquid. Not only does it do a brilliant job on my dirty dishes, glasses and baking trays. It also has that pleasant smell on Lavender & Mint. Plus it's gentle on your hands as well. I use this with the full circle and eco store dish and glass cleaning brushes. A great combo.

Reviewed by Jessica Hardy / (Posted on 10/04/2018)

Smells beautiful and washes us as well as anything else I have used. I like that it's natural and my hands don't dry out so I don't have to wear gloves. That used to dry my hands out too. My hands are happy!

Reviewed by Maree Cincotta / (Posted on 10/04/2018)

I was first introduced to this fantastic lavender and mint dish washing liquid by my daughter who has done a lot of research to find the best safe and superior products, it's unavailable in my area so I have ordered it on line. I love the fragrance and the performance of Abode lavender and mint dish washing liquid.

Reviewed by Jennifer Pickering / (Posted on 10/04/2018)

Best dishwashing liquid no chemicals and beautiful smell!
---
Most Recent Blogs