Home

>

Abode Natural Dishwashing Liquid - 5L Fragrance Free
Deadline for pre-Christmas order dispatch is 10am 18th Dec AEST. Order as early as possible to avoid courier delays.
ABOUT THE BRAND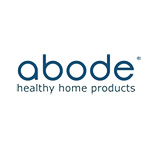 This Australian made natural cleaning products range is as affordable as it is safe. Save even more by choosing 5 litre & 5kg bulk options in the most popular products. Please note our weight limit means a maximum of 2 bulk products per order can be added.
UPLOAD YOUR OWN PHOTOS TO EARN ECO REWARD POINTS
---
Read 13 customer review(s)
Reviewed by Frank / (Posted on 21/09/2018)

Very happy with this product

Reviewed by Joanne Le Maitre / (Posted on 10/04/2018)

I will keep using this product because it works so well and I really like that it has no fragrance.

Reviewed by Lucy Garczynski / (Posted on 10/04/2018)

Great service, super easy ordering and fast shipping. Couldn't be happier.

Reviewed by Debbie McCoy / (Posted on 10/04/2018)

Very happy

Reviewed by Liz Mayne / (Posted on 10/04/2018)

I like it doesn't make my hands peel

Reviewed by Lia Halsall / (Posted on 10/04/2018)

I've been using this dishwashing liquid for a couple of years now and couldn't be happier with the product.

Reviewed by Trish Russo / (Posted on 10/04/2018)

My partner's skin sensitivities have become more acute of late and we are now slowly getting rid of of any toxic and fragrance laden products, for the home, hair and skin. We couldn't be happier with this product, it's so mild and gentle on the skin, it lathers a little less but does the job just as well. We hope to replace everything in our home with safe products. Very happy with this product.

Reviewed by Marg / (Posted on 10/04/2018)

Very drying on hands. No good for my sensitive skin. <EOL>Shop naturally note: if you have sensitive hands, I would suggest re-nourishing them with Weleda Skin Food and either wearing gloves or drying Dr Bronner Castille Soap which can be used as a dishwashing liquid too. It's a very expensive dishwashing liquid as it's actually designed as a body wash, but it may solve your issue. Please contact us if you have any questions.

Reviewed by rosalind edwards / (Posted on 10/04/2018)

this is my most favourite dish washing liquid ...im so glad i was able to purchase a large quantity through Shop Naturally

Reviewed by Mrs. Tanya Harris / (Posted on 10/04/2018)

I am very happy with this dishwashing liquid. It is effective and I love knowing it is safe for my hands.

Reviewed by Jocelyn Baker / (Posted on 10/04/2018)

Really mild on your hands while providing a really good wash with lots of suds. I bought a little one and then came back for the refill. It works out cheaper than buying small bottles from the supermarket.

Reviewed by Mrs Michelle Cianci / (Posted on 10/04/2018)

Love this stuff. Bought the small bottle and came back for the large. I use it to wash my babies bottles with a non toxic no fragrance soap. Will buy again.

Reviewed by Carina Reid / (Posted on 10/04/2018)

Excellent product and reasonably priced.
---
Most Recent Blogs