Home

>

Abode Natural Bathroom Cleaner Spray - 500ml Rosemary and Mint
ABOUT THE BRAND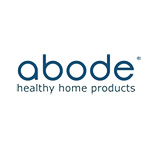 This Australian made natural cleaning products range is as affordable as it is safe. Save even more by choosing 5 litre & 5kg bulk options in the most popular products. Please note our weight limit means a maximum of 2 bulk products per order can be added.
UPLOAD YOUR OWN PHOTOS TO EARN ECO REWARD POINTS
---
Read 31 customer review(s)
Reviewed by Rebecca / (Posted on 16/10/2019)

Works well and smells great

Reviewed by Jacinda / (Posted on 24/08/2019)

Absolutely love this product. Has a great smell and works really well at removing soap scum from bathroom with ease. Will definitely continue to purchase this product.

Reviewed by Jenan / (Posted on 20/02/2019)

One of my favourite abode products. Even cleans my dirty tiles in the shower better then those heavy toxic chemical alternatives

Reviewed by Michelle / (Posted on 27/12/2018)

I love the abode range in general. Very happy with this product and will definitely buy again.

Reviewed by Alexander / (Posted on 12/12/2018)

I'm so sick of buying cleaners that claim to do everything under the sun except cook dinner. Not to mention they irritate your eyes and nose.
I have to admit that when I purchased this "natural" product I didn't have high hopes. I was wrong! This is now my new bathroom cleaner. It works and doesn't burn my nose or eyes!

Reviewed by Lisa / (Posted on 11/10/2018)

Great product, makes cleaning easy. Scent isnt over powering, yets leaves a pleasant smell

Reviewed by Angelika / (Posted on 10/04/2018)

One of my favourite natural cleaners - this is effective and has a lovely fragrance, you can really smell the rosemary & mint - no overpowering like some!!

Reviewed by Di / (Posted on 10/04/2018)

I just love this product! It cleans my bathrooms easily & leaves such a fresh fragrance. So happy with this product. It?s definitely one that I will continue to reorder.

Reviewed by Gabriela Macchiavelli / (Posted on 10/04/2018)

Great product to use. Smells amazing in my bathrooms and leaves my bath so shinny

Reviewed by Anthea Gray / (Posted on 10/04/2018)

Great scent and wonderful clean!

Reviewed by Lyn Pascoe / (Posted on 10/04/2018)

Great product. I am really sensitive and needed a cleaning spray for the bathroom to help with odour. This spray has a pleasant scent that didnt make me feel unwell.

Reviewed by hazel and herb / (Posted on 10/04/2018)

Living on Tamborine Mountain and was desperately trying all kinds of products to clean the red dirt out of the shower & bath - this is the only one that has worked. Bonus points for smelling so nice.

Reviewed by Georgia / (Posted on 10/04/2018)

Smells gorgeous. Does the job. Love Abode products!

Reviewed by Clare Siaflas / (Posted on 10/04/2018)

This spray works really well. Frankly better than what I was using. Nice subtle scent.

Reviewed by Dulbeje Salerno / (Posted on 10/04/2018)

5 out of 5 loving this product

Reviewed by Louise Kostos / (Posted on 10/04/2018)

Thank you!! Smells divine and cleans just as well (if not better) than my previous cleaning products. Will definitely be repurchasing.

Reviewed by Natalie soleau / (Posted on 10/04/2018)

Works great and smells fresh and lovely

Reviewed by Shelly McGuire / (Posted on 10/04/2018)

I love this product <EOL>The smell doesn't bother me in a small space in fact it's rather nice and it makes cleaning easy

Reviewed by Berni Joubert / (Posted on 10/04/2018)

I use this to remove the soap scum line from the rim of my bath - works like a charm! Happy to recommend it to anyone.

Reviewed by Ruth Cotton / (Posted on 10/04/2018)

I have been looking for a bathroom cleaner that does not exude choking fumes and irritate everyone in the house. This one does the job well, and has a very subtle smell that soon disappears. I tried the small spray first but will be ordering the large one soon.

Reviewed by Jane Vickery / (Posted on 10/04/2018)

Effective,, non-irritating bathroom and shower -screen cleaner with pleasant, natural scent .

Reviewed by Amanda Wilson / (Posted on 10/04/2018)

Smells great - the smell lingers for a while and it's effective in cleaning soap scum. Really happy with this purchase & would buy the larger quantity next time

Reviewed by Andrea Norris / (Posted on 10/04/2018)

Extremely happy with this product

Reviewed by Sharyn H / (Posted on 10/04/2018)

Love this bathroom cleaner - it removes the scum from my bathroom and shower really well and the smell is lovely - so much better and safer than chemical cleaners.

Reviewed by Jo / (Posted on 10/04/2018)

This bathroom spray works very well leaves my bath sparkling!!!

Reviewed by Jennifer Pickering / (Posted on 10/04/2018)

Great product to clean the bathroom with gets off all soap scum and smells great!

Reviewed by Mrs. Lyn Mason / (Posted on 10/04/2018)

Cleans OK, but not fussed on the smell. I bought it for the freshening smell potential, only to find that I can't detect that perfume. <EOL>Shop Naturally comment: the scents aren't designed to linger too long. If you want a lingering smell, a great tip is to pop some eucalyptus oil on a damp cloth and wipe over when you're done. It will linger for a little while.

Reviewed by Mr. Rebecca Cutler / (Posted on 10/04/2018)

Best bathroom cleaner I have ever used. Can even go 2+ weeks without having to clean the shower, which is a win win for me. I am converted & dont use anything else. The smell is also lovely.

Reviewed by Trina B / (Posted on 10/04/2018)

Quite literally the *best* bathroom cleaner I've ever used - chemical or Eco!! The grout is left cleaner, it removes soap scum - its brilliant! With other products I normally need to go over the tiles again with microfibre cloths (cleaning and polishing) to get a proper clean - no need with Abode, just a polish with a cloth after cleaning and it's perfect! The scent is nice when I'm cleaning - not overpowering and it doesn't catch in my chest like many other brands. Fantastic product!

Reviewed by Ashley / (Posted on 10/04/2018)

This is the BEST bathroom cleaner. You can hardly even smell it! It cleans just as well as those horrid supermarket cleaners and doesn't leave you feeling dizzy! Can't beat that!

Reviewed by Jenny Porter / (Posted on 10/04/2018)

I've been transitioning over to natural products and decided to start with the bathroom. I love this cleaner. It smells beautiful and I don't feel like I'm inhaling toxic fumes as I blissfully clean away in my bathrooms. It does a great job at getting rid of mould and scum.