Home

>

Abode Front Loader Laundry Powder - 5kg Lavender & Mint
ABOUT THE BRAND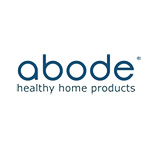 This Australian made natural cleaning products range is as affordable as it is safe. Save even more by choosing 5 litre & 5kg bulk options in the most popular products. Please note our weight limit means a maximum of 2 bulk products per order can be added.
Goes Well With
Remove dirt, limescale and odours from your washing...
UPLOAD YOUR OWN PHOTOS TO EARN ECO REWARD POINTS
---
Read 19 customer review(s)
Reviewed by kristen / (Posted on 5/02/2020)

Addicted to the minty smell! As good as any laundry powder really but comforting to know the ingredients are less irritating

Reviewed by Shelly / (Posted on 3/07/2019)

Gentle on skin, subtle scent, affordable bulk purchase and I love that I only need to use a small amount

Reviewed by Alannah / (Posted on 11/09/2018)

Affordable yet effective product

Reviewed by Karyn Mesecke / (Posted on 10/04/2018)

Great product and better price buying in bulk

Reviewed by Kathy Munchow / (Posted on 10/04/2018)

Love it! Love it! Love it!

Reviewed by Cathy Wood / (Posted on 10/04/2018)

Works really well and smells amazing :)

Reviewed by Elizabeth Reeves / (Posted on 10/04/2018)

I found the scent too strong and each wash some of the powder stays in a big lump in the dispenser of my washing machine.

Reviewed by Cheryl / (Posted on 10/04/2018)

I have been using the Abode Front Loader Laundry Powder for over a year now and love it. By buying the 5kg bucket it works out very economical and my wash is always clean, fresh & bright.

Reviewed by Beata Jakubiak / (Posted on 10/04/2018)

the best washing powder ever... <EOL>

Reviewed by Alicia Jenkins / (Posted on 10/04/2018)

This smells amazing and gets all the marks out of my kids clothes

Reviewed by Dianne Reha / (Posted on 10/04/2018)

I am so glad I found this product. <EOL>I have kids with allergies galore - this product suits all. No more Hey Mum this is so scratchy. Awesome. <EOL>I definitely recommend this product. <EOL>Frangrance is subtle but lovely.

Reviewed by Kate Bart / (Posted on 10/04/2018)

Fantastic..my husband works on a dairy farm...his clothes come out clean. My dogs bedding comes out clean .....the fragrance is lovely.....I don't need to use a lot of powder to get good results. <EOL> <EOL> <EOL>

Reviewed by Mrs Carole Fulker / (Posted on 10/04/2018)

Clean clothes are the proof of its effectiveness as a laundry powder and I love, love, love the smell of my washing. Highly recommend.

Reviewed by Jane Thomsen / (Posted on 10/04/2018)

This all natural laundry powder is an excellent laundry cleaner. It doesn't leave nasty residue on clothes or clog up your machine. It has a very pleasant natural scent. A little goes a long way.

Reviewed by Mary Longford / (Posted on 10/04/2018)

I cannot recommend this product highly enough. It is fantastic! My son has skin allergies and we have tried so man products that relieved skin irritation but didn't shift stains. This one does both and with only half the recommended amount! A 5kg bucket lasts us 6 months and we have 2 young children.

Reviewed by Joy / (Posted on 10/04/2018)

I started with the small pack and liked it so much I've now bought the 5kg pack. This has a nice subtle perfume which even my husband commented on. ( I absolutely hate the highly perfumed detergents that all my neighbours use & which I smell as soon as I walk outside!) This laundry powder also seems to be just as effective as the supermarket brands.

Reviewed by Danielle Wheeler / (Posted on 10/04/2018)

I have 3 kids which are absolute grubs, and this detergent works well. It also has a lovely but faint smell on freshly washed sheets.

Reviewed by Liz Mayne / (Posted on 10/04/2018)

Does clean well, but very fine powder, gets up nose and mouth, quite uncomfortable when using.

Reviewed by Anissa / (Posted on 10/04/2018)

Cleans clothes really well and only leaves a subtle scent so you can enjoy the lovely clean smell. Dissolves completely even with really full loads, unlike a lot of mainstream powder which can leave powder marks on clothes which my sensitive skin reacts to. Definitely recommend.
---
Most Recent Blogs