Home

>

Abode Automatic Dishwashing Powder - 1kg
Deadline for pre-Christmas order dispatch is 10am 18th Dec AEST. Order as early as possible to avoid courier delays.
ABOUT THE BRAND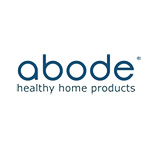 This Australian made natural cleaning products range is as affordable as it is safe. Save even more by choosing 5 litre & 5kg bulk options in the most popular products. Please note our weight limit means a maximum of 2 bulk products per order can be added.
UPLOAD YOUR OWN PHOTOS TO EARN ECO REWARD POINTS
---
Read 12 customer review(s)
Reviewed by kristen / (Posted on 5/02/2020)

Dishes sparkling clean, just as they were when using the previous high end supermarket dish detergent

Reviewed by bridget Anderson / (Posted on 11/04/2018)

Very impressed with this cleaner! Will be buying again

Reviewed by Sandra James / (Posted on 10/04/2018)

Just love the idea of being natural. Works well and leaves the dishes clean. No streak or powdery marks. I use it on the shorter cycle.

Reviewed by Ms. Fiona Fenner / (Posted on 10/04/2018)

Do NOT buy this product!! When I first opened the container, the powder was quitef firm, but within a week or two it was just a very hard block - despite the fact that I always put the lid back on correctly. Now the only way I can make use of this powder is by loosening some up with a sharp, hard implement every few washes, and this is never done easily. The fact that I don't like to waste things is the only reason I haven't chucked it out. So it may do an okay job at cleaning, but it is almost unusable.

Reviewed by belinda mannix / (Posted on 10/04/2018)

my dishes have never been cleaner. .love this product

Reviewed by Kylie Simpson / (Posted on 10/04/2018)

As good as shop bought powders.Great product, affordable and great ingredients

Reviewed by Kate McIntyre / (Posted on 10/04/2018)

Love this product - great washing results for my wine glasses as well as plates and pots!

Reviewed by Beverley / (Posted on 10/04/2018)

very happy with this product, will definitely buy it again

Reviewed by Kate Bart / (Posted on 10/04/2018)

Great..dissolves well. Dishes come out spotless.

Reviewed by Cheryl Hubbard / (Posted on 10/04/2018)

Have only used twice so far but the dishes were clean and bright . I love all of the Abode products and have been waiting for this one to be available

Reviewed by Andrea Norris / (Posted on 10/04/2018)

Just fantastic. Couldn't be happier:)

Reviewed by Katherine Haynes / (Posted on 10/04/2018)

I think its great to have a healthy alternative to the chemical based supermarket products. This one is cheaper and I think works really well
---
Most Recent Blogs