Home

>

Giovanni Natural Mousse Air-Turbo Charged Hair Styling Foam 207ml
ABOUT THE BRAND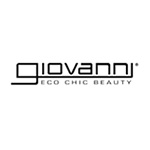 Salon quality natural hair products with an affordable price tag. The 2chic ranges are each formulated for a specific hair issue. For those using our natural hair colour and dye, we recommend investing in the Ultra Repair range. LA Gel and LA Hold are two very popular natural hair styling products. It is possible to find natural hair spray without the use of aerosol cans. There are 3 in the Giovanni range.
UPLOAD YOUR OWN PHOTOS TO EARN ECO REWARD POINTS
---
Read 12 customer review(s)
Reviewed by Catherine Rosier / (Posted on 18/05/2019)

Very happy with this product. The best mousse I have used and natural at that. Love it

Reviewed by Mr. Anthony Jahjah / (Posted on 10/04/2018)

good product, does not have a residue or strong odor. and spreads evenly in your hair will buy again.

Reviewed by Yvonne Drysdale / (Posted on 10/04/2018)

I find Giovanni Natural Mousse an excellent product, gives body to my very fine hair and enables me to style it how I would like. Helps keep my hair in place all day. Thoroughly recommend it.

Reviewed by Mr. Brad Yudelman / (Posted on 10/04/2018)

Awesome product. Fast shipping. Will be back!

Reviewed by Stella / (Posted on 10/04/2018)

Very happy with the performance of this product. Foams nicely, and gives my hair the extra boost of volume it needs

Reviewed by Jennifer Stevens / (Posted on 10/04/2018)

Giovanni Hair styling foam is a great natural styling foam, particularly for my medium-fine wavy hair. I really like the fact that it is not sticky (my hands feel really soft after using this), gives my hair added texture and lift. I have the option of scrunch styling my hair or winding sections around my finger to create curly spirals. When dry my hair feels soft but still holds it style better than using other high end products. This styling foam is great value for money, doesn't create the build-up like other products and easily washes out. It also allows for some of my natural fizz to come out which helps create a more fuller look, unlike other products that seem to coat my hair and weigh it down. <EOL> <EOL>Highly recommend.

Reviewed by MAUREEN / (Posted on 10/04/2018)

The product holds my fine hair after it dries, but it goes on very wet initially.

Reviewed by Kerry / (Posted on 10/04/2018)

Works well but not much of a foam. Spreads throughout hair quite well and helps to hold the style in place all day. Recommended product, if you don't mind having a low amount of foam :)

Reviewed by Natasha / (Posted on 10/04/2018)

I have short but straight, very flat Asian hair that never takes a curl. This foam really does work for me - but only if I use it with curlers and if I use quite a bit of it. I use a small squeeze per section of damp hair, run it through the hair with my fingers, then pin curl or put into rollers. The hair stays curly for a couple of hours before it starts to drop - the foam slows the drop rate for another couple of hours and gives my hair more wavy texture. After about 14 hours, I'm left with wavy hair that curls at the end. Not bad for dead straight hair! The foam also allows me to create movement or shape in the hair without strands blowing or falling across my face. One downside is that the foam leaves my fingers a little sticky and if I use it two days in a row I've got to wash it out or hair just goes greasy. I lent it to a friend with short hair and she put it on her hair and blow dried, hoping for volume, but it did nothing.

Reviewed by Angela Zaita / (Posted on 10/04/2018)

Great product! doesn't leave my hair feeling disgusting. Foams up nicely and does the job!

Reviewed by Diane Collins / (Posted on 10/04/2018)

I am very happy with this product as i have a very sensitive scalp and is not irritating my scalp. Thank you.

Reviewed by Courtney / (Posted on 10/04/2018)

I like that i use it every day and it doesn't build up. It leaves my hair feeling soft and not too crispy, just enough hold. I think it has a strong scent but when my hair dries the scent goes away.