ABOUT THE BRAND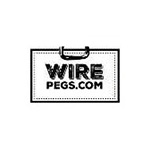 These stainless steel pegs are an investment that will last you a lifetime. A plastic free laundry isn't as hard to create as you think. With our pegs + soap nuts for a laundry detergent, you can flick the plastic pegs and plastic bottles and have a truly sustainable laundry. These premium quality stainless steel pegs have been made for 40 years in France without ever having one returned. Dishwasher, Freezer & Oven Safe. Buy Quality. Buy Once.
Goes Well With
Remove dirt, limescale and odours from your washing...
UPLOAD YOUR OWN PHOTOS TO EARN ECO REWARD POINTS
---