Home

>

My Magic Mud Charcoal Whitening Toothpaste 113g - Peppermint
ABOUT THE BRAND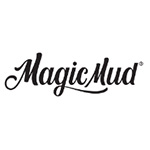 The original charcoal teeth whitening powder, we were one of the first Australian stockists before it became a cult favourite. The range has now greatly expanded in to natural toothpaste with charcoal infused, which is far less messy to apply. You can also grab yourself a bamboo toothbrush from the range along with fresh breath sprays and mouth wash.
UPLOAD YOUR OWN PHOTOS TO EARN ECO REWARD POINTS
---
Read 22 customer review(s)
Reviewed by Nina Simeone / (Posted on 10/04/2018)

This leaves my teeth feeling cleaner and whiter, with less sensitivity.

Reviewed by Ash / (Posted on 10/04/2018)

Rating: 10/10 <EOL> <EOL>Reasoning: leaves your mouth feeling revitalised; just like you've had a scale & polish at the dentist, without that awful gritty feeling from the fluoride paste. Didn't need to floss afterwards & I found that it cleaned my tongue as well. Best toothpaste I've tried by far. <EOL> <EOL>TIPS: if you don't brush in the shower, make sure you have a rinse cup & wet face washer ready to go as it can get a little messy. Its better to use two pea sized amounts than one large amount.

Reviewed by Mary Wilson / (Posted on 10/04/2018)

It was so strange using it the first time putting black tooth paste on my brush and watching my mouth turn black as I brushed. But after using it for a few days I think im already starting to see a difference. Im so glad I have found something natural to whiten my teeth, I really like this product.

Reviewed by Sarah Strickland / (Posted on 10/04/2018)

Well worth the purchase. Will buy again

Reviewed by Amy / (Posted on 10/04/2018)

I have only been using this for a week, but already see that my teeth are whiter. My mouth and teeth feel amazing after brushing. The only negative would be the mess factor! It is pretty messy, and this is a bit annoying. But I will keep using it, because it works

Reviewed by Jennifer Commegno / (Posted on 10/04/2018)

So I mustered the courage to try this product after hearing so many good things - yes, it is very black, looks more like tar than mud. Smells like the pepperminty smell at a dentists. Texture is a little runny but solid enough to hold on your brush. But don't worry about the appearance or smell/taste as you don't have to eat it. To my absolute surprise it cleans fantastically, isn't abrasive, works well on the gums too and leaves your teeth and gums feeling silky smooth - my first brush I saw a noticeable difference so I can't wait to see what my teeth will be like at the end of the week!! Highly recommend - goodbye Colegate!

Reviewed by Stella / (Posted on 10/04/2018)

Leaves my teeth feeling squeaky clean and not as messy as the powder. No nasty chemicals. My new favourite natural toothpaste!

Reviewed by Jacqui Challen / (Posted on 10/04/2018)

Was a bit sceptical about this toothpaste but I have to say after 2 weeks there is a noticeable difference! The coffee stains have gone and my teeth feel cleaner too. Excellent product and convenience in a tube

Reviewed by Mrs keshia clarke / (Posted on 10/04/2018)

Love this toothpaste, only been using it for a week and I feel like it's already making my teeth whiter, even if it doesn't I still love it as a toothpaste as it tastes good and makes my mouth feel squeaky clean.

Reviewed by AYSE MOONEN / (Posted on 10/04/2018)

Its really working, my teeth are whiter and cleaner than two weeks ago. Be patient and keep brushing!

Reviewed by Victoria / (Posted on 10/04/2018)

Leaves your teeth feeling super clean and fresh breath without all the chemicals

Reviewed by Ms. Cassie Baker / (Posted on 10/04/2018)

Great product, leaves teeth feeling silky smooth.

Reviewed by eva / (Posted on 10/04/2018)

It does what it says, easy to use, I do recommend this product, a little bit messy from the beginning. <EOL> <EOL> <EOL>

Reviewed by Gayle Williams / (Posted on 10/04/2018)

This is quite an interesting product. I am definitely not a fan of the taste and also how black my whole mouth goes when using the toothpaste. <EOL>However, I am ecstatic with how white my teeth are after only a week of using it.

Reviewed by Mrs. April Hanna / (Posted on 10/04/2018)

Peppermint flavour. Feels good, leaves teeth fresh.

Reviewed by suzanne / (Posted on 10/04/2018)

love love LOVE this toothpaste! kids love it so much. easy to use. a great product!

Reviewed by carolyn finn-melville / (Posted on 10/04/2018)

this is the most amazing natural toothpaste i've ever used - i will absolutely be buying it again, i'm really pleased i found the 'shop naturally' site!

Reviewed by Fiona Witcomb / (Posted on 10/04/2018)

Great taste! Can't comment on whitening yet but it tastes nice and interesting spitting black!

Reviewed by Declan McCubben / (Posted on 10/04/2018)

This product is fantastic. Has a great taste and still feels like it's doing all things wonderful... I will definitely be reordering.

Reviewed by Zoe WIlson / (Posted on 10/04/2018)

I love the way this product makes my teeth feel after and already noticing they are whiter after only 2 weeks!

Reviewed by Lindy Meaker / (Posted on 10/04/2018)

Magic mud toothpaste works miracles. <EOL>My teeth have been dull and discoloured for a long time. This is the first product that has made any improvement....and only after using it for 1 week ! <EOL>I'm even getting the confidence back to smile freely without being self conscious! <EOL>Thankyou Shop Naturally for bringing these wonderful genuine products to our attention. <EOL>You really do promote happiness. <EOL>Love the product....and love Shop Naturally web site xx

Reviewed by Amanda / (Posted on 10/04/2018)

Lovely toothpaste to use. Doesn't whiten as much as using activated charcoal on its own.
---
Most Recent Blogs
Natural Teeth Whitening with My Magic Mud

Let's be honest here for a minute, using black charcoal to make your teeth white is crazy right? When I was first introduced to the concept of using charcoal to whiten your teeth, I will admit, I thought it was...