Home

>

La Mav Anti-Aging Minerals Organic BB Cream - 50ml Medium (original)
ABOUT THE BRAND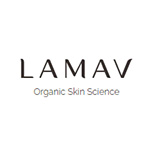 UPLOAD YOUR OWN PHOTOS TO EARN ECO REWARD POINTS
---
Read 29 customer review(s)
Reviewed by Angela / (Posted on 3/09/2018)

This is my second bottle of La Mav and I love how smoothly it goes on and the coverage is just right for me (not cakey at all). It lasts forever too because a little goes such a long way! My only niggle is that the pump doesn't work for the last quarter of it so I have to scoop it out into a separate container.

Reviewed by Neale Shacklock / (Posted on 10/04/2018)

provides lovely coverage without a mass of product! love that im using organic ingredients from a brand so close to home

Reviewed by Senta Hoyne / (Posted on 10/04/2018)

I don't wear a lot of make up and wanted a foundation that was quick and easy to apply. I just love the feel of this foundation and it instantly smoothes out my complexion. It has a natural finish and lasts all day. the fact that's natural and organic is a bonus. I have spend $100s of dollars on fancy foundations that haven't worked half as well.

Reviewed by Lindsay / (Posted on 10/04/2018)

Oh my goodness!! I love, love, love, this product. Most BB creams I have tried are basically tinted moisturisers. This did what it said it would - it gave me good coverage without being heavy! I am a 52 yr old with oily skin, dark spots, few spider veins and breakouts (lucky me right). These were noticeably reduced by La Mav without looking obvious. I didn't feel like there was a "film" across my face as I have done with other products. Now looking at buying other items form the range.

Reviewed by Megan Delaney / (Posted on 10/04/2018)

Coverage is very good however it is very dark and almost not worth using <EOL>Shop Naturally note: if you have fair skin, this may not be suitable. La Mav will be releasing a light version of this BB Cream later in the year.

Reviewed by Linda Dalton / (Posted on 10/04/2018)

I found that you need to add moisturiser to this product otherwise it is to dry, but once on it is really good. Wears well.

Reviewed by Natalie Ceccato / (Posted on 10/04/2018)

I tried most of the BB creams on this site and this one was my favourite, as it looked nice on and didn't irritate my skin. However, it is quite expensive if you plan on using it everyday.

Reviewed by Cheryl Lind / (Posted on 10/04/2018)

I love this product and definately will be buying again. It goes on beautifully and stats on all day, gives great coverage without feeling heavy. Awesome for those days you dont really want to wear makeup but feel you need something. Love that it has sun protection too.

Reviewed by Renae Carmichael / (Posted on 10/04/2018)

Love the product. It's very smooth, flawless finish. Stays on for hours.

Reviewed by Emma Peters / (Posted on 10/04/2018)

Lovely product with really natural colour. I use this instead of make up most of the time but can apply a little powder over it when I want a bit more coverage. Goes on well but does need to be applied quickly before it dries or it rubs off a little. I have sensitive skin and this doesn't bother me at all

Reviewed by Gintra Alyta-Murphy / (Posted on 10/04/2018)

The best BB cream I have used - slightly heavier coverage that looks natural and does not rub off or need reapplying; will take you through the day and into the evening, only need to freshen up your lipstick!

Reviewed by Sally / (Posted on 10/04/2018)

Beautiful even coverage, great medium colour and light feel, lasts all day, I am extremely happy with this BB cream, I will be sticking with this one.

Reviewed by Lynnette / (Posted on 10/04/2018)

Creamy texture, excellent value as only a small amount covers my face easily. While product is a little darker than I'm used to, once applied it blends well and gives the appearance of a healthy glow to the skin. Coverage lasts all day and I've had no adverse reactions. My skin feels softer with no caking or flaking. I really love the natural look and the soft feel of my skin.

Reviewed by Amanda Banks / (Posted on 10/04/2018)

I have been using this cream for a week now and love it. My skin feels hydrated and soft all day, so different to wearing foundation which cakes the skin. Colour is perfect - I have freckles and this is great for balancing skin tone and looking fresh.

Reviewed by Kelly Pearson / (Posted on 10/04/2018)

A wonderful BB cream, great colour and coverage. Highly recommend.

Reviewed by Emma Burrows / (Posted on 10/04/2018)

Amazing coverage, a little bit on the darker side though

Reviewed by Meredith Matthews / (Posted on 10/04/2018)

I found the La Mav Anti-Aging Minerals Organic BB cream to be very easy to apply and makes skin look very smooth.

Reviewed by Chrissy / (Posted on 10/04/2018)

Love, love, love this cream. Coverage great, lasts well, better than makeup.

Reviewed by Sharon Billingham / (Posted on 10/04/2018)

Goes on like a mousse and provides good coverage. Lasts all day so my face looks as fresh in the afternoon as it does in the morning. Best valued BB cream I've found so far.

Reviewed by Ms. kelly cobden / (Posted on 10/04/2018)

Good BB cream with a nice light coverage, one of the better organic products I use

Reviewed by Kim / (Posted on 10/04/2018)

This would be a great product if you have medium skin tone but it just didn't work for my fair skin. Colour was totally off and noticeable even though only lightly applied. Bummer!

Reviewed by Mr. Margaret Mauceri / (Posted on 10/04/2018)

Best BB cream on the market with added benefits of anti-aging.

Reviewed by Angela Stewart / (Posted on 10/04/2018)

Great coverage and works well under a powder, really happy with product.

Reviewed by Renee Mills / (Posted on 10/04/2018)

Fantastic!

Reviewed by Hope Peters / (Posted on 10/04/2018)

This smoothed on to my pale skin really well. I didn't think it would. Friends have tried it well and somehow it adjusts to all our skin tones. <EOL> <EOL>I have pale-ish skin so was concerned the cream would be too dark. Not at all! I have a healthy glow and my skin feels moisturised. If I'm in a hurry, I skip my moisturiser and put this on in transit.

Reviewed by Jacky / (Posted on 10/04/2018)

LOVE this product. I use organic rosehip oil as a moisturiser then put this over the top. It spreads easily, gives me great coverage, evens out my skin tone and a healthy glow. <EOL>My skin, which is prone to breakouts, has been SO much better since I switched to this BB cream and even feels smoother! <EOL>I team this with the Ere Perez blush and mascara and that's pretty much all I use for a nice natural look that's really kind to my skin. So happy I found this product :)

Reviewed by Louisa-Jane Sparrey / (Posted on 10/04/2018)

THE Best organic BB Cream I've used! It leaves a smooth flawless finish and has improved the quality of my skin.

Reviewed by Lauren Burdett / (Posted on 10/04/2018)

This bb cream goes on a little thick and gives a slight "sunscreen" feel throughout the day and a little oily. However the application is even and there is good coverage, giving your skin that nice warm glow throughout the day.

Reviewed by Ashlee / (Posted on 10/04/2018)

Great colour & coverage. I'm tossing out my chemical filled BB Creme for sure. So grateful that you let me buy a sample first. For every day use, no need to use foundation and this wears well all day.