Home

>

Kilner Spiralizer Jar - 1 litre
ABOUT THE BRAND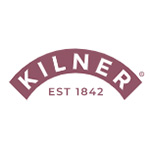 Kilner are the original design glass jars and one of the first glass food containers created and sold around the world that still stands today. Not just your standard Kilner jar anymore, they have innovative products including spiralisers, fermenting jars and more.
UPLOAD YOUR OWN PHOTOS TO EARN ECO REWARD POINTS
---
Read 8 customer review(s)
Reviewed by Bella / (Posted on 23/01/2019)

A great, easy to use jar. Wasn't sure what to expect but the blade is sharp, the spirals are luscious, and the jar will fit about four medium zucchinis or equivalent. Great for wrist strength too :-p

Reviewed by Ella / (Posted on 18/01/2019)

I used this the moment it arrived. Love it! Super easy to use, little cleanup, and convenient to store either in the fridge or washed & dried in the cupboard. Also makes pickling so much easier!

Reviewed by Anthea R / (Posted on 10/04/2018)

A great little spiralizer! Love that your freshly spiraled veges go straight into a convenient jar for storage. I take off 1 star only because it can be a bit hard to keep your vegetable centered so that it cuts evenly, but the end product is still fine - just the perfectionist in me really. Bonus is that the jar and the ring that screws the spiralizer part on are perfect for growing your own sprouts with a bit of mesh across the top :)

Reviewed by Susannah Dellaverde / (Posted on 10/04/2018)

I really like this spiralizer jar. I had a spiralizer sitting in my drawer that I bought ages ago and only used once or twice. It always just seemed like a palava. I like that this just spirals straight into the jar.

Reviewed by Shelly McGuire / (Posted on 10/04/2018)

This is great and sturdy, the blade is very sharp and cuts carrot well with a little effort. My boys love the "noodle carrot"

Reviewed by jennette utz / (Posted on 10/04/2018)

Best spiralled zucchini I have made yet

Reviewed by Joanne Metcalf / (Posted on 10/04/2018)

Good quality and great service...Very happy with my purhcase. I tried it out on a carrot, fiiled the jar , using a bit each day and still fresh after a week. You do need a bit of strengh with carrot but looking forward to try other salad veg. Will be buying some more kilner Jars.

Reviewed by Ms. Sussen Jargiello / (Posted on 10/04/2018)

This jar is a good idea and I use it a fair bit but it takes a lot of hard work to spiral those vegies!! My hand aches halfway thru it.
---
Most Recent Blogs