Home

>

Camelbak Bite Valve Multi-Pack - 4 pack to suit Eddy & Groove Bottles
ABOUT THE BRAND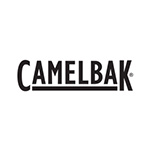 UPLOAD YOUR OWN PHOTOS TO EARN ECO REWARD POINTS
---
Read 16 customer review(s)
Reviewed by Melanie Stone / (Posted on 10/04/2018)

Funky colours. As I got what looked like mould on my old one that wouldn?t budge it?s nice to be able to just replace the mouth piece not the whole bottle!

Reviewed by Andrew Cutler / (Posted on 10/04/2018)

Speedy service and great product

Reviewed by Jenny McWilliam / (Posted on 10/04/2018)

Online service & delivery was great. My only problem was that while the information on the website stated clearly that the valves only suited Eddy & Groove bottles, it did not stipulate that Eddy & Groove kids bottle valves are different in shape. I bought the large bottle valves & needed the kids bottle valves. Shop Naturally staff have been great in helping me return the valves & get the correct ones.

Reviewed by Stef / (Posted on 10/04/2018)

Good service and fast delivery. Was disappointed that the pack did not match the image shown online. Specifically ordered from ShopNaturally as wanted a 4 pack with a grey valve but the one I received came with purple, pink, blue and green.

Reviewed by lee-ann cartwright / (Posted on 10/04/2018)

My son has sensory challenges and is easily distracted. With his bite valve drink bottle to suck on he concentrates and gets more schoolwork done.

Reviewed by Patricia Amon / (Posted on 10/04/2018)

I ordered these just prior to Christmas so thought it may take a while, but I received them within 2 days! Product was exactly what I wanted.

Reviewed by Ann Powter / (Posted on 10/04/2018)

I love this product. The bit valves last me a year. Excellent value for money and they don't leak😊

Reviewed by Neil Evans / (Posted on 10/04/2018)

Great value purchase and excellent identifier for our Eddy bottles.

Reviewed by Connie Schell / (Posted on 10/04/2018)

Exactly what I wanted. Choice of colours for my boys to change up their waterbottles! Thanks!

Reviewed by Sara Heath / (Posted on 10/04/2018)

Very happy thanks!

Reviewed by Natan Nadas / (Posted on 10/04/2018)

This company are very difficult to deal with- I had a glitch on my iPhone when ordering and ordering did not work. I went home to complete the process. I was then delivered two items. This company have not taken ownership of the problem and have suggested I was at fault. I returned the second package, but was charged for the postage (both times). Ridiculous!! Not a company I want to deal with again.

Reviewed by Emma Warburton / (Posted on 10/04/2018)

Love the different colours! I've been interchanging them to coordinate with my clothes haha! Easy to clean and fit both my eddy Camelback bottles.

Reviewed by Nicholas O\'Donnell / (Posted on 10/04/2018)

excellent quality replacement kids happy they have colour coded bottles and bite valves

Reviewed by Mr. Ian Raines / (Posted on 10/04/2018)

Camelbak mouthpieces go mouldy!! Yuk - then they charge you a fortune to replace them. I won't be buying Camelbak again <EOL>Shop Naturally comment: a through wash & dry every couple of days should stop this. Soaking in vinegar and bi-carb with a sippy straw cleaner is also a good way to get them clean.

Reviewed by Judi McKeown / (Posted on 10/04/2018)

Great service liked the postage tracking notifications,will definitely shop online with you again

Reviewed by Joshua Armstrong / (Posted on 10/04/2018)

good replacement for mouldy / discoloured bite valves that were had it. Would have preferred plain clear ones but these work perfectly none the less.