Home

>

Avanti Stainless Steel Insulated Food Flask with Stainless Inner Lid - 500ml Matte Black
ABOUT THE BRAND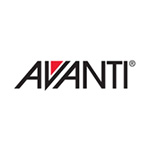 Goes Well With
Lasts forever, strong and sturdy, nicer to eat with than...
UPLOAD YOUR OWN PHOTOS TO EARN ECO REWARD POINTS
---
Read 7 customer review(s)
Reviewed by Christy / (Posted on 24/07/2019)

An air tight food insulator that has put my mind at ease when it comes to taking it out of my bag, no worries no fuss! I've used it to transport soup and it has kept it nice warm for lunch. This will be used for all seasons and travel adventures.

Reviewed by Lucy / (Posted on 1/11/2018)

My husband has a long commute to work so I bought this for him so that he could take cool dishes like chia puddings in summer that will stay cold. We ended up having a cold snap so I sent him with soup and it stayed perfectly hot until lunch time (I had packed it the night before!) and 0 leaks. Would definitely recommend!

Reviewed by Angel / (Posted on 20/10/2018)

Excellent product, works exactly as advertised. Lid seals really well, opening is wide enough to be convenient. Love the matte black finish.

Reviewed by Beth / (Posted on 6/09/2018)

Very good flask for keeping food hot or cold! Love it except one lid has already come unstuck from the rubber after only a few uses so it is really hard to get undone now. The other two I bought are fine so far.

Reviewed by Sheridan Eksteen / (Posted on 10/04/2018)

Wonderful insulated food flask. Holds heat well for my daughter to have a warm homemade lunch at school. Easy to open and close, simple to clean (make sure you clean in the groove of the lid, too). The wide opening not only makes it easier to put food in, but also get food out and clean thoroughly with a brush. <EOL> <EOL>My daughter chose and likes the plain black as it's not bright and crazy coloured like a lot of food containers. <EOL> <EOL>My only wish is that it would have been handy to have a foldable metal utensil as part of the container lid/base (my husband's Thermos food flask has one), but a metal fork wrapped with a napkin and attached to the container by an elastic band does the trick.

Reviewed by MB / (Posted on 10/04/2018)

This is a good product and keeps food hot for hours as it states. I have not yet used it for cold foods. Great for taking soups and meals to work in. One day I didn't get to finish all my soup and it was still quite hot enough by the time I arrived home. Practical and effective, and looks good too.

Reviewed by Kellie Moody / (Posted on 10/04/2018)

A great size for school and work lunches. Food still perfectly hot at lunch time. No need to microwave.
---
Most Recent Blogs