Home

>

Amazing Oils Magnesium Oil 60ml
ABOUT THE BRAND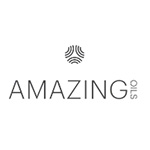 This Australian company produce a range of TGA listed magnesium products including magnesium oil, flakes, gel and moisturisers.
UPLOAD YOUR OWN PHOTOS TO EARN ECO REWARD POINTS
---
Read 6 customer review(s)
Reviewed by SONJA / (Posted on 21/07/2019)

The spray is easy to use. The spray helps with my back pain. It did initially sting a bit (a bit like dencorub) on the first few applications but my skin got used to it and I could feel the product working. I spray on my knees after the gym and it helps with soreness. Just be careful if you have any cuts on your hand or whereever you spray. You will certainly feel the sting.



Reviewed by Diane / (Posted on 19/10/2018)

It felt really greasy and I did t really feel a difference. Made my skin itchy where I applied it. Won't be purchasing again.

Reviewed by Andrea Carolan / (Posted on 10/04/2018)

Really great for cramps, muscle pain. Very happy and a friend is using for restless legs and said it works very well

Reviewed by Sig / (Posted on 10/04/2018)

I honestly didn't expect much relief from using this but, it really does work for me. It leaves a bit of sticky residue but, not enough to really bother me.

Reviewed by Kerry Ferroni / (Posted on 10/04/2018)

It's a bit hard to say whether this oil worked or not as I was having treatment at the same time. I will certainly try it any other sore bits next time. It is odourless which I loved....all the other body rubs are always so smelly. It leaves a slight residue but didn't mark any clothing. Worth giving it a go if you have any muscular aches and pains.

Reviewed by Louise Gourlay / (Posted on 10/04/2018)

Love amazing oils - fixed my sore arm muscles in a couple of day - no pain since!!