Home

>

Abode Natural Laundry Liquid - 5L Lavender & Mint
ABOUT THE BRAND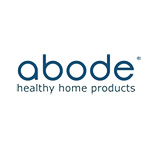 This Australian made natural cleaning products range is as affordable as it is safe. Save even more by choosing 5 litre & 5kg bulk options in the most popular products. Please note our weight limit means a maximum of 2 bulk products per order can be added.
Goes Well With
Remove dirt, limescale and odours from your washing...
UPLOAD YOUR OWN PHOTOS TO EARN ECO REWARD POINTS
---
Read 17 customer review(s)
Reviewed by Kris / (Posted on 31/10/2020)

This is my favourite natural laundry liquid. The scent is beautiful and it works so well. Being able to buy it in a 5L bottle makes it so much more economical too! You don't have to use very much so it lasts for ages. Highly recommend this fabulous product.

Reviewed by Lee-Anne / (Posted on 9/10/2019)

Abode is outstanding. The laundry liquid cleans beautifully. This fragrance is the one I like best but I'm happy with any! Love, love, love that I can buy a 5 litre container and save the wasting of bottles. Even better, Aussie made, Aussie owned and good for the environment!!!

Reviewed by Rebecca / (Posted on 6/10/2019)

I tried this in smaller bottles first to make sure I liked it. Did not hesitate to buy in bulk as it is fantastic. I did keep the smaller bottles and refill those from the bulk pack.

Reviewed by Bella / (Posted on 28/02/2019)

This is amazing laundry liquid, and the best thing about buying it from SN is that I can get 5L in one go. I do 2-3 loads of washing per week and have barely made a dent in this bottle. Tip: pour some into a smaller bottle if you don't have a doser on your washing machine so you don't have to lift this big bottle which is a bit unwieldy!

Reviewed by Angel / (Posted on 20/10/2018)

Love this laundry liquid and Shop Naturally has it in the bulk quantities which is amazing, and the price is fantastic. Smells terrific and cleans well.

Reviewed by Ann / (Posted on 15/10/2018)

I really love this product. It smells amazing and my clothes are cleaned well too. Great value for what you get!

Reviewed by Mrs. Sue Kemp / (Posted on 10/04/2018)

This product is wonderful. Really economic and is not only good for your clothes but for you as well.

Reviewed by Rashini / (Posted on 10/04/2018)

Fantastic laundry liquid. Great to use some thing and know it doesn't contain harmful chemicals. Love it!

Reviewed by Sandy Gretton / (Posted on 10/04/2018)

My favourite laundry liquid! Cleans clothes really well, and that is including my husband's work clothes. Love the smell too!

Reviewed by Georgia / (Posted on 10/04/2018)

This is my all time favourite washing detergent! Works perfectly on all clothes and cloth nappies. This is the only detergent that doesn't give my little one eczema. The smell is amazing!!

Reviewed by Karen Masson / (Posted on 10/04/2018)

Great price for a very good laundry wash which smells devine!

Reviewed by Elizabeth Procter / (Posted on 10/04/2018)

It smells amazing and washes the clothes well. Will definitely be using it again.

Reviewed by D Xenaki / (Posted on 10/04/2018)

Great product, efficient with lovely fresh smell - fantastic to know there are no nasties in there! would not buy any other detergent.

Reviewed by Leanne Micklethwait / (Posted on 10/04/2018)

Such a lovely product, smells so lovely and feels so good to know there's no nasties.

Reviewed by Ms. Sally Wortley / (Posted on 10/04/2018)

My children with sensitive skin I've tired all the products on the market. This is a great, smells fresh, the clothes and bright and a little goes a long way.

Reviewed by Amanda Ikin / (Posted on 10/04/2018)

washes very well whilst using little of the product which makes it economical .Also has a fresh fragrance.

Reviewed by Gail Andrejic / (Posted on 10/04/2018)

Great product which I have been using for several months now.
---
Most Recent Blogs