Home

>

Abode Natural Dishwashing Liquid - 600ml Lavender & Mint
ABOUT THE BRAND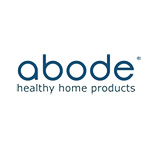 This Australian made natural cleaning products range is as affordable as it is safe. Save even more by choosing 5 litre & 5kg bulk options in the most popular products. Please note our weight limit means a maximum of 2 bulk products per order can be added.
UPLOAD YOUR OWN PHOTOS TO EARN ECO REWARD POINTS
---
Read 25 customer review(s)
Reviewed by Rikki / (Posted on 16/01/2020)

I absolutely love this product. The smell is like no other dish liquid and it works better than any supermarket brand too. I also have sensitive skin, and this does not hurt my hands. will never go back!!

Reviewed by Tamara / (Posted on 27/07/2018)

We love this dishwashing detergent. It makes our dishes so sparkly, even when washing by hand. Highly recommend.

Reviewed by hazel and herb / (Posted on 10/04/2018)

Wonderful product - lasts longer than conventional liquids. Wonderful smell, minus the awful chemical feeling on your hands you get with other products. Hands always feel so soft after washing dishes with Abode!

Reviewed by Tracey Cook / (Posted on 10/04/2018)

Best liquid I have used and doesn't affect my hands

Reviewed by Elizabeth Reeves / (Posted on 10/04/2018)

I need to use a little more for hard water but still a great product. No streaks on glassware I used to get with cheap detergents.

Reviewed by Phyllis Pease / (Posted on 10/04/2018)

Best ever! Fantastic fragrance, don't need much and best of all after two weeks my hands are still dermatitis free - of course that means I need to start washing up again lol

Reviewed by elaine webb / (Posted on 10/04/2018)

great product leaves glasses clean good on hands use just a little

Reviewed by Laura / (Posted on 10/04/2018)

Love the Abode dish washing liquid. It is gentle on the hands and left dishes beautifully clean. Love the fact there's no nasties in this product and natural aromas are used. Highly recommend this product and will purchase again. <EOL>

Reviewed by eugenie lee / (Posted on 10/04/2018)

I only use a very small amount and it washes all my dishes and greasy oven trays perfectly well. It's all natural and performs just as good as, if not better, any conventional heavy chemical dishwashing liquid from grocery stores. I'm very sensitive to chemicals and using conventional ones give me headache. This product however works super well, and I don't get any adverse side effects. It really washes my dishes perfectly, I'm so happy with this product. I've used other non toxic brands but this one is one of the top go-to dishwashing liquids. Highly recommend it.

Reviewed by Jackie Deignan / (Posted on 10/04/2018)

So far so good. Cleans dishes well, even the really dirty pots and pans. It also smells lovely which is just a nice touch when you are standing at the sink doing the dishes. Still bubbles rather nicely without the nasty's.

Reviewed by Ilona / (Posted on 10/04/2018)

Absolutely in love with this dish cleaner. It lasts for ages and you only need a little bit. We stock up on this as it's by far the best things we have ever used. Highly recommend

Reviewed by Brooke Maslen / (Posted on 10/04/2018)

You only need a small amount, the bubbles last (does that really matter?) and the aroma is lovely. Much happier that I'm not soaking my hands in toxic chemicals. Thankyou Nicole :)

Reviewed by Natalie soleau / (Posted on 10/04/2018)

Cleans well and smells lovely

Reviewed by Keren Grant / (Posted on 10/04/2018)

This lavender and mint dishwashing liquid has got to be the best dishwashing liquid I have ever used and I absolutely love its fragrance. I'm hooked!

Reviewed by Mrs. Kym Bryce / (Posted on 10/04/2018)

works as well as anything I've ever used & smells great

Reviewed by Robyn Dean / (Posted on 10/04/2018)

great for washing dishes and its all natural too

Reviewed by Amanda / (Posted on 10/04/2018)

Smells fabulous and works really well. Some natural dish washing liquids don't work too well on greasy dishes but this one actually does!

Reviewed by Lani Ward / (Posted on 10/04/2018)

Delightful smell, extremely effective, no animal testing, a great buy!

Reviewed by Sharyn H / (Posted on 10/04/2018)

One of my favourite dishwashing detergents. I love the smell, it is very concentrated so I only need to use a small amount and it does not dry my hands out.

Reviewed by Jayne / (Posted on 10/04/2018)

I am a little sensitive and unable to use many detergents be they expensive or low cost this one causes no dramas for my hands, pleasant to the nose and cleans up all I put into the sink well done.

Reviewed by renee bell / (Posted on 10/04/2018)

Last time I used the fragrance free version of this as I can be sensitive to smells but this time I got lavender and mint and I LOVE it. Sounds strange but it actually makes dish washing a little more fun!!

Reviewed by Simone Riviere / (Posted on 10/04/2018)

Fantastic stuff! Love the scent, and cuts through grease like a dream. Lathers up much better than many other natural dishwashing liquids that ive tried. Will definately buy this again.

Reviewed by Christie / (Posted on 10/04/2018)

Fantastic dish washing liquid. Smells lovely and really cleans the dishes well with only a tiny amount needed.

Reviewed by Jessica Hardy / (Posted on 10/04/2018)

Smells beautiful and washes us as well as anything else I have used. I like that it's natural and my hands don't dry out so I don't have to wear gloves. That used to dry my hands out too. My hands are happy!

Reviewed by Kim / (Posted on 10/04/2018)

Excellent! Does the job and you only need a small amount so very economical. Lasts for ages!