Home

>

Abode Natural Dishwashing Liquid - 600ml Fragrance Free
ABOUT THE BRAND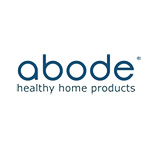 This Australian made natural cleaning products range is as affordable as it is safe. Save even more by choosing 5 litre & 5kg bulk options in the most popular products. Please note our weight limit means a maximum of 2 bulk products per order can be added.
UPLOAD YOUR OWN PHOTOS TO EARN ECO REWARD POINTS
---
Read 14 customer review(s)
Reviewed by Joy / (Posted on 29/07/2018)

Taken a while but this is the only liquid my partner loves

Reviewed by bridget anderson / (Posted on 10/04/2018)

I bought as a friendly alternative to standard dishwashing detergent for my baby's bottles happy with it

Reviewed by Joanne Le Maitre / (Posted on 10/04/2018)

I have been looking for an unperfumed product for a while and have been very happy with the performance of this one. It is very effective on grease and good to use.

Reviewed by Yolene Armstrong / (Posted on 10/04/2018)

Awesome product. Don't need a lot & bubbles nicely with no annoying scent. About to order a larger one.

Reviewed by Kate B / (Posted on 10/04/2018)

I have been using this detergent for over 3 years and have been very happy with it. I am very sensitive, with my skin often having reactions to products, as well as my body reacting to smells. This product lathers well and cleans dishes really effectively. I buy it in the 5L bottle for value and decant, it is very economical, and I have peace of mind knowing it was developed by Naturopath and Building Biologist, Nicole Bijlsma, who is so knowledgeable and has dealt first-hand with her own health problems, as well as helping so many other people overcome theirs. A quality product which performs without the detrimental petrochemicals which I will keep using happily! :)

Reviewed by Michelle Cianci / (Posted on 10/04/2018)

Bought this to wash my baby's bottles with something safe and non toxic. So far I love this stuff. It cleans well and doesn't leave a residue. Highly recommend and will buy again.

Reviewed by Kellie Walters / (Posted on 10/04/2018)

This is the best dishwashing liquid I have ever used. I bought it especially to wash my toddlers milk bottles. It cleans perfectly without leaving any fragrance in the bottles.

Reviewed by Jayne Jarman / (Posted on 10/04/2018)

Excellent product happy to use it again. Soaps up really well and cleans nicely. I was also looking for something fragrance free and this is the reason I originally bought it

Reviewed by Marika C / (Posted on 10/04/2018)

love this product!

Reviewed by Jocelyn Baker / (Posted on 10/04/2018)

Really mild on your hands while providing a really good wash with lots of suds. I bought a little one and then came back for the refill. It works out cheaper than buying small bottles from the supermarket.

Reviewed by magenta / (Posted on 10/04/2018)

This liquid suds as well as any supermarket brand,only needing a small amount. It has a fresh subtle smell of coconut (smells great). <EOL>A little drying on hands, but I will keep buying.

Reviewed by liisi christie / (Posted on 10/04/2018)

I have a severe reaction to petrochemical based products and artificial perfumes and smells of any kind, even some natural ones if they are strong. <EOL>I find this very good.

Reviewed by Courtney O\'Farrell / (Posted on 10/04/2018)

Very effective dishwashing liquid and far less drying on the hands!

Reviewed by Tonya / (Posted on 10/04/2018)

This works just as well as supermarket brands and topping up with the 5 litre refill makes it cheaper than the supermarket brands too. I love the laundry liquid too. It's so hard to find ones that don't smell really bad. This one is great.