Home

>

Abode Natural Bathroom Cleaner Spray - 5L Rosemary and Mint
ABOUT THE BRAND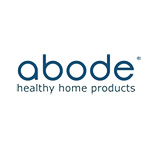 This Australian made natural cleaning products range is as affordable as it is safe. Save even more by choosing 5 litre & 5kg bulk options in the most popular products. Please note our weight limit means a maximum of 2 bulk products per order can be added.
UPLOAD YOUR OWN PHOTOS TO EARN ECO REWARD POINTS
---
Read 8 customer review(s)
Reviewed by Alison Munro / (Posted on 10/04/2018)

I love all the Abode cleaning products. I find that this cleans well and smells really good. I feel better about not using harsh chemicals.

Reviewed by Katrina Kennedy / (Posted on 10/04/2018)

Great product, works well. I love that it is environmentally friendly, pleasant smelling and no toxic fumes.

Reviewed by nora alevetsovitis / (Posted on 10/04/2018)

Highly recommend this bathroom cleaner. Works better than anything else I've used, with a nice clean minty scent. Just spray on, and wipe clean, no scrubbing required. Leaves my bath and shower screen shiny and squeaky clean. No more toxic fumes!

Reviewed by Jenny Thorpe / (Posted on 10/04/2018)

I love this product and the 5L size is more economical to buy for the price. I have black tiles in the shower and they are so clean and shiny now. I give the shower a quick spray every other day and I don't need to wash it off until the next shower. I will definitely continue to buy this product.

Reviewed by Trina B / (Posted on 10/04/2018)

My absolute favourite Abode product and the BEST bathroom cleaner on the market! The larger 5l size is brilliant - a great balance between buying in bulk and being easy to store. Also saves the use of 10 individual spray bottles which is fantastic!

Reviewed by Joanne Mallett / (Posted on 10/04/2018)

This is a wonderful bathroom cleaner. I brought this because my husband keeps wanting to go back to mainstream cleaners as he does not find the healthier options work as well, but he loves this one and is more than happy to keep using it as it works so well and the price is amazing. Fantastic product for a fantastic price

Reviewed by Anna / (Posted on 10/04/2018)

I love this product! Cleans well, is safe and smells great! Great value at this size too!!

Reviewed by Ms. shani crawford / (Posted on 10/04/2018)

This is the bomb for cleaning showers, toilets, mirrors, tiles, stainless steel, kitchens! Truly effective!
---
Most Recent Blogs