Home

>

Abode Front Loader Laundry Powder - 5kg Eucalyptus
ABOUT THE BRAND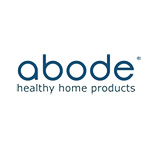 This Australian made natural cleaning products range is as affordable as it is safe. Save even more by choosing 5 litre & 5kg bulk options in the most popular products. Please note our weight limit means a maximum of 2 bulk products per order can be added.
UPLOAD YOUR OWN PHOTOS TO EARN ECO REWARD POINTS
---
Read 9 customer review(s)
Reviewed by Mary McAlister / (Posted on 10/04/2018)

Very happy with washing results fresh smell and look clean . Will buy again

Reviewed by Terry Smith / (Posted on 10/04/2018)

Excellent product great results fresh fragrance will definitely recommend this product to family and friends.

Reviewed by Karen / (Posted on 10/04/2018)

Great washing powder. It's handy to have when I have run out of (or too lazy to make) home made. Nice clean, no overpowering smells or sneezing when folding the washing.

Reviewed by Ruth Dunstan / (Posted on 10/04/2018)

Love this stuff! I've been using it for a few months and everything is softer and cleaner. Whites that had become dingy are becoming whiter again, and my towels aren't "crunchy" any more. I've tried soap nuts, but this is far better I think.

Reviewed by Mary Longford / (Posted on 10/04/2018)

We've tried other gentle powders and this one is the only one that gives us the same results as those with all the nasties. This one actually cleans without bleaching the colour out of your clothes! Very happy!

Reviewed by Rachel Troth / (Posted on 10/04/2018)

Leaves your clothes super clean and smelling fresh. I think it should have usage instructions printed somewhere on the packaging though.

Reviewed by Maria Horton / (Posted on 10/04/2018)

it cleans well with just a tablespoon for a full load, however the smell doesn't linger long enough after wash

Reviewed by Elizabeth / (Posted on 10/04/2018)

I was pleased with the performance of this laundry detergent, the whites came out brilliant and not dull like with other natural detergents I have used. Also there are no fillers . But I found that it doesn't dissolve well during some programmes in my front loader.

Reviewed by katy Ferguson / (Posted on 10/04/2018)

Very good value for money.
---
Most Recent Blogs