Home

>

Abode Automatic Dishwashing Powder - 5kg
Deadline for pre-Christmas order dispatch is 10am 18th Dec AEST. Order as early as possible to avoid courier delays.
ABOUT THE BRAND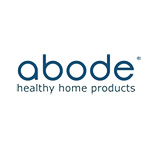 This Australian made natural cleaning products range is as affordable as it is safe. Save even more by choosing 5 litre & 5kg bulk options in the most popular products. Please note our weight limit means a maximum of 2 bulk products per order can be added.
UPLOAD YOUR OWN PHOTOS TO EARN ECO REWARD POINTS
---
Read 11 customer review(s)
Reviewed by Tracy / (Posted on 18/01/2019)

Ive been using this product for nearly a year now. I can even put my antique glass in the dishwasher now. Love love love it and have even converted my Mum.

Reviewed by Monique / (Posted on 2/10/2018)

I love that it is a natural product and it does get the dishes clean. My (very much into cleaning) mother was visiting from overseas and was impressed with it as well. It is fine and to avoid inhaling we put it into a bottle and pour it straight into the dishwasher instead of scooping it. I just wish safe products would be a more mainstream price.
Shop Naturally Note: I actually find that these bulk products end up costing less than mainstream :)

Reviewed by Sara / (Posted on 6/09/2018)

This is the best value for money and quality cleaning dishwashing powder I have ever bought. Not only is it more environmentally friendly, its amazing for its ability to reduce risk of exposure to damaging chemicals in our home. It cleans not only my dishes but my dishwasher. I've never had a cleaner dishwasher ever!

Reviewed by Mr. David Shi / (Posted on 10/04/2018)

Very good product - does excellent cleaning job but with peace of mind. The 5kg pot is of great value for money.

Reviewed by Cheryl Cooper / (Posted on 10/04/2018)

We think this might just last us forever! Well at least for the year if not more. What a saving on similar stuff we have seen locally and what a saving on waste!

Reviewed by Tracy / (Posted on 10/04/2018)

Finally I can put my delicate glassware and cutlery in the dishwasher. Does not work as well as caustic,nasty, chemical filled dishwasher powder on baked on food but I'm happy to give them a presoak. Very happy with this product.

Reviewed by Miranda Lamattina / (Posted on 10/04/2018)

Love this detergent. Great smell. Excellent value for money. It lasts a long time.

Reviewed by nora alevetsovitis / (Posted on 10/04/2018)

Love this powder, works really well and great value!

Reviewed by Elizabeth Procter / (Posted on 10/04/2018)

We rally love this dishwashing powder because it doesn't leave a strong scent or residue on the dishes. It also goes a long way.

Reviewed by Rebecca Kleid / (Posted on 10/04/2018)

I love the fact that I can wash my dishes in something that is not toxic to my family!! The dishes come out great, we wash on a hot wash as recommended. The only downside is the dishwasher accumulates a bit of grease in the filter. I'm prepared to put up with it for the other benefits of the product though.

Reviewed by Liz Mayne / (Posted on 10/04/2018)

However it is a little fine. Gets up your nose and mouth when putting it into the dishwasher which is not a pleasant feeling. However washes well.
---
Most Recent Blogs